Watch this amazing video of an 'Oyibo' woman speaking Igbo
A beautiful oyibo (light skinned) wife has taken to social media to gush over some of the tasty dishes of her Nigerian in-laws.
The woman who is also known as Nwanyi Ocha on social media is a popular blogger who was born in Switzerland and later got married seven years ago to Mr. Ezenwa – an indigen of Anambra, a southeastern state in Nigeria.
Her interest in people's culture, values and heritage made it possible for her to easily learn two commonly spoken languages in Nigeria, namely Igbo language and Nigerian pidgin.
She used the two languages effectively in passing her message about what happens in most gatherings of her in-laws. In a video posted via her Twitter page, she was spotted saying:
"So when ndi Igbo get together, nri kariri. There's always food. Make I pack my own takeaway like Igbo wife I am. There's moi moi for house, fish heads, I have enough packs. Am still looking for Malt or Guinness but let me manage the fish and moi moi for now."
Watch the video below:
No Igbo gathering without take-away pic.twitter.com/GFMUZloR5E

— Nwanyi Ocha (@nwanyi_ocha) September 12, 2020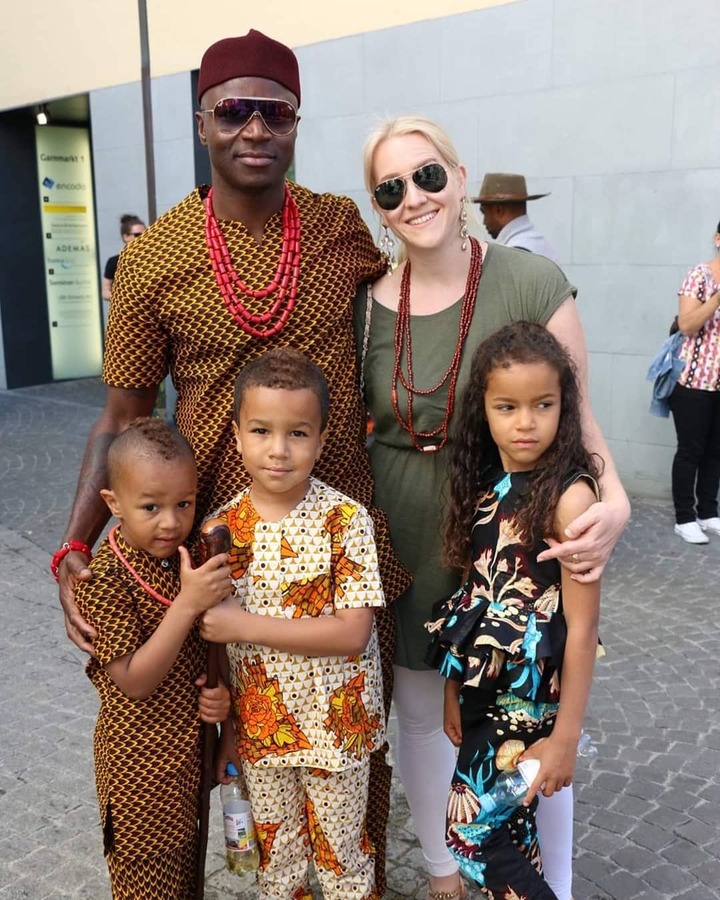 Nwanyi ocha is already a mother of three children. The amazing thing about her is not just her ability to speak these languages, but she writes them. It's not very common to find people like her especially in Nigeria.
Latest posts by Law Blessing
(see all)