Tonto Dikeh Issues Advice On How Women Should Treat Their Marriages
Tonto Dikeh has shared a handful of advice for her female fans on how to view their marriages. While celebrating the mother's day, the 34-year-old took to her Instagram page to give a shout-out to all mothers including herself.
She reminisced on the pain and difficulties women go through just to have their babies – a special sacrifice most of them do not easily recover from.
'It's Mother's Day again — a day to salute the strength of mothers,' she wrote.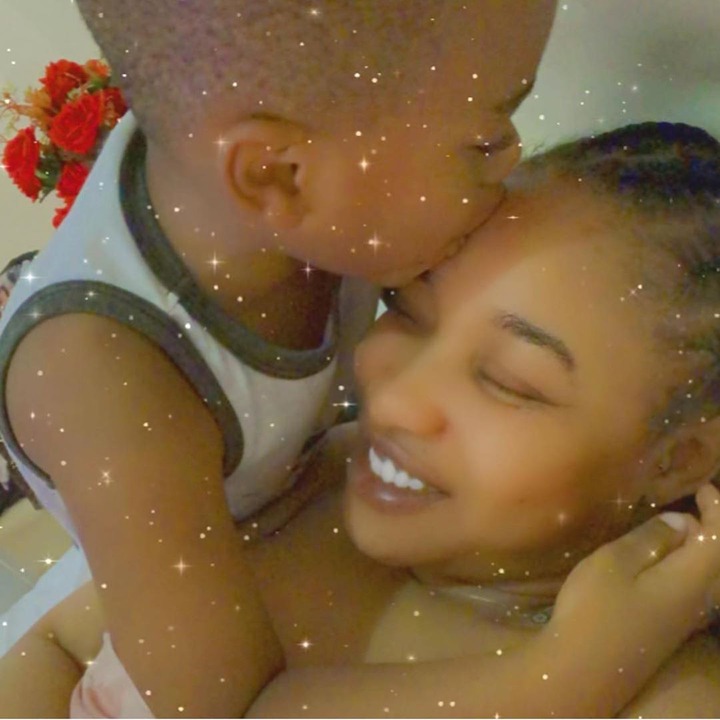 'From the inception of pregnancy — the hormonal imbalance, weird cravings, and mood swings that comes through out the gestation period. It's not a walk in the park to be a mom. Vaginal birth is painful, CS isn't any less painful — motherhood is indeed a sacrifice. It is something a lot of mothers don't recover from. Child birth'.
'And this is why you should carry your body with confidence. Those marks are stripes of your honor, and strength.'
Tonto who most people refer to as the most controversial actress in Nollywood Industry went further to celebrate women who are single and stigmatized by the society. She said:
'Today I'm celebrating every single mom too. It's hard to be a married mother in this society already, how much more single moms who have to go extra miles to provide for their children?'
'Single moms who are stigmatized by society; shamed and scornfully laughed at. Single moms who are seen as second class women — I celebrate you today.'
'In most cases, they walked out of a dead beat father; they left an abusive partner; they made the choice to prioritize their sanity and peace. I'm proud of you.'
In conclusion, the mother of one gave a powerful advice on how women should treat a bad marriage. Instead of 'minimising' their peace and suffering, she advised mothers to summon the courage to leave any marriage that doesn't serve their interest.
She wrote:
'And to every mother who's stuck in a bad marriage just because it's expected of her. I'm here to tell you that motherhood is not the symbol of suffering. Stop self sabotaging. Stop minimizing your peace. Find the courage to leave any marriage that doesn't serve your interests too. That time is over when we had to take anything just to be called mothers. We have broken that generational curse, and we are putting ourselves first.'
'Happy Mothers To Every Mother. Single or married, or widowed, you are a superhero. You collaborated with God to bring forth another human; that's something to be endlessly proud of.'
Tonto Dikeh was married to Olakunle Churchill in 2015, but the union didn't last long as it came crashing in 2017. The marriage produced a child-Andre Omodayo Churchill.
Author's Profile
Law Blessing is a skilled writer with loads of experience in the field. Although a freelance Author, he's passionately involved in articles related to sports and entertainment.