Every girl wishes to become a princess and more precisely, a Disney princess. Who wouldn't want to become such a beautiful princess with shiny hair, beautiful dresses, magical assistants and a lavish castle! However, there are two sides to every story and this article will tell you the real stories behind 5 famous Disney movies.
Cinderella
The story we all know goes like this: Cinderella's mom dies, so her dad marries a wicked woman with two annoying and dumb wicked daughters. After her dad dies too she becomes the house maid until she finds out that she has a fairy godmother who helps her get a nice dress, a carriage made out of pumpkin, some horses, a carriage boy and a pair of beautiful glass slippers.
She goes to the ball and falls in love with the prince, but has to run away before the clock struck twelve because that is when all her magical dress, carriage horses etc would vanish. However, as she hurries away from the prince, she leaves a glass slipper in the staircase and the prince goes out in the search of his beloved Cinderella. The good part is that the story ends with Cinderella marrying the prince according to the glass slipper law.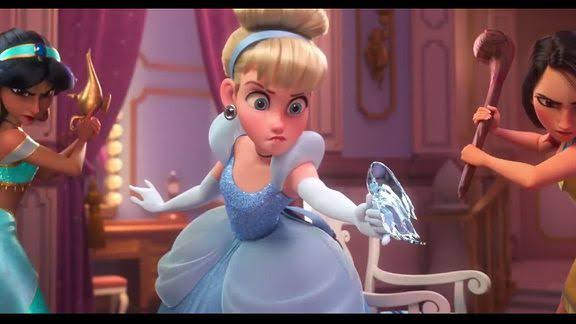 The real story is a bit skewed from the one we know. According to Wikipedia, when the glass slipper was supposed to be tried on, one of the sisters chopped off her toes while the others sliced off her own heel to fit in. The sisters get attacked by the doves from the heaven. The peck at their eyes is a punishment from god for what they did to Cinderella.
Pinocchio: This tale of a boy is often used to teach children about not lying and stuff like that, but the real version is more than just that. The watchmaker made him and sewed clothes for him as if he was a real boy and the next morning, that toy could talk. In the end that we know the wooden boy turned into a real human being and he lived happily ever after with his father. In the real version, Pinocchio wasn't a good boy at all. He murdered Jiminy the cricket in the first act.
Geppetto, Pinocchio's father goes to jail for negligence and when he comes out, he sells his only coat so that he could send Pinocchio to the school and buy him schoolbooks. But Pinocchio buys theater tickets with that money instead. Pinocchio is much worse than the real version as compared to the one we know and in the end he died. His two other characters hung him by the tree saying their last goodbyes to him.
Little Mermaid
This story of a redhead beautiful mermaid is still one of the most famous Disney stories recognized worldwide. This is the story of a beautiful Little Mermaid Ariel who is the seventh daughter of the King Triton and Queen Athena of an underwater Kingdom of merfolk called Atlantica.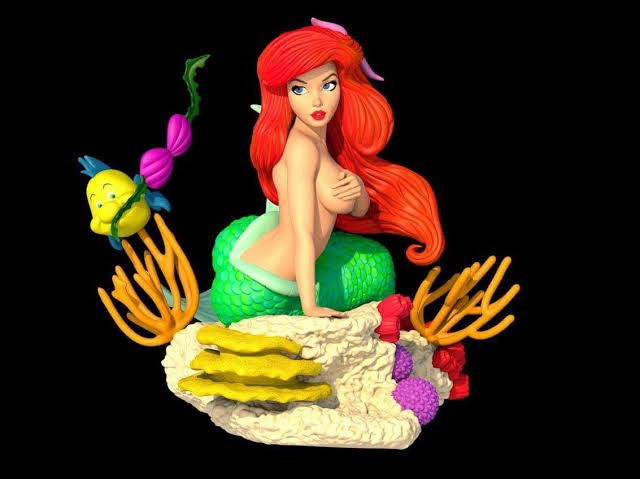 She falls in love with Prince Erik whom she rescued from a shipwreck. After making a deal with the witch and overcoming a lot of difficulties, she finally gets legs from her father and marries Prince Erik. However, the real version is a bit twisted. According to the real story, Ariel did not only wish to get legs because she was in love with the prince, but also because mermaids did not go to heaven and in order to go to heaven she had to be a human. So she had to pay the price to get the legs as every time she took a step, she felt as if she was stepping on knives.
Another major plot twist is that the prince does not fall in love with the mermaid because if he did, then every time he kissed her he would transfer a part of his soul into her body, giving her an afterlife. Ariel decides to give a huge sacrifice for her husband by jumping into the sea on her wedding day after getting married to him.
Snow White
This tale of a black-haired beautiful princess whose stepmother tried to kill, has a dark side to it as well. According to the version that we have been aware of so far, this is a story of a beautiful princess named Snow White who lives with her stepmother after her father died. Her father always taught her to be fair and this parent has caused her a great problem later in life. Her stepmother used to go up to the mirror and say, "mirror mirror on the wall who is the fairest of them all?" The mirror would reply Snow White every time.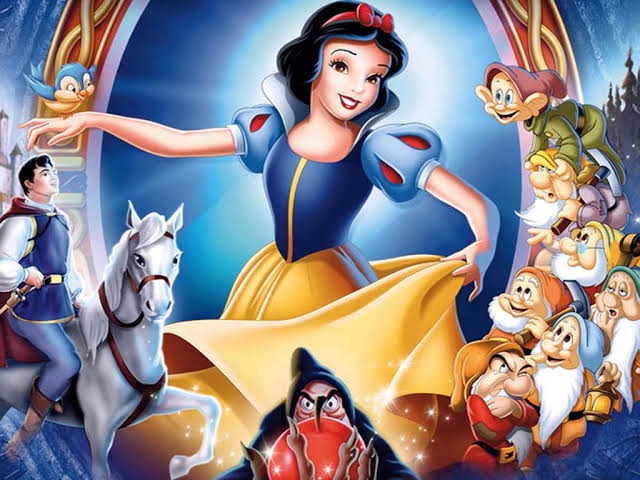 The Queen made her Huntsman to kill her, but he let her go after confessing this in the woods with Snow White. She later finds a house that belongs to Seven Dwarfs and lives with them until the Evil Queen finds out that she is alive and tried to kill her again as an old lady. She gave her a poisoned Apple which makes her fall asleep until the prince comes and kisses her.
The prince manages to wake her up with his kiss while the Evil Queen ends up dying after the dwarf chaser. She falls off from the cliff of a mountain according to our version. But in the real version, she is made to wear hot iron shoes and dance until she died on the wedding of the princess.
Winnie the Pooh
This story of a group of animals who were friends and lived together in a jungle with their human friend Christopher Robin is pretty cute. But the real version is pretty twisted and disturbing as each character from the movie has one sort of mental illness or another. Winnie the Pooh is said to have attention deficit, hyperactivity disorder and obsessive-compulsive disorder (OCD). Piglet suffers from generalized anxiety or has depression. Tigger has hyperactivity and impulsivity and Rabbit has OCD.
Our young boy Christopher Robin does not come clean as well. All of this is said to be an illusion. Christopher's adventures with all these animals are just inside his head.