Photos: Kim Kardashian Posses In A Snake Outfit
Keeping Up With The Kardashian star Kim Kardashian sent shivers down the spine with her recent pictures posted on social media.
The mother of four took to her Instagram account to share some scary pictures of her in a python outfit, with the tag 'Venomousss'. See the images below: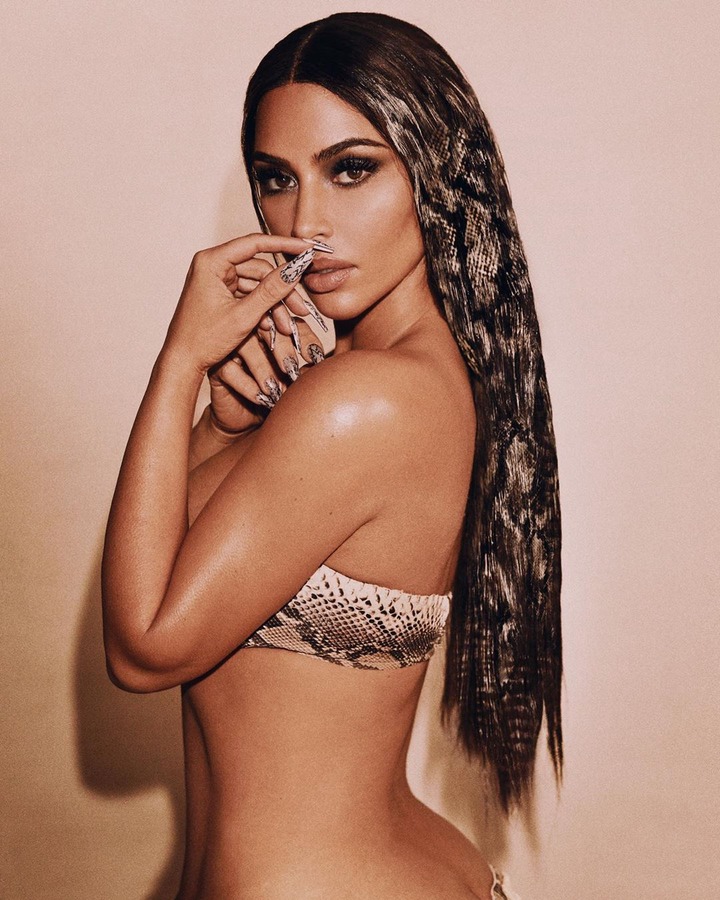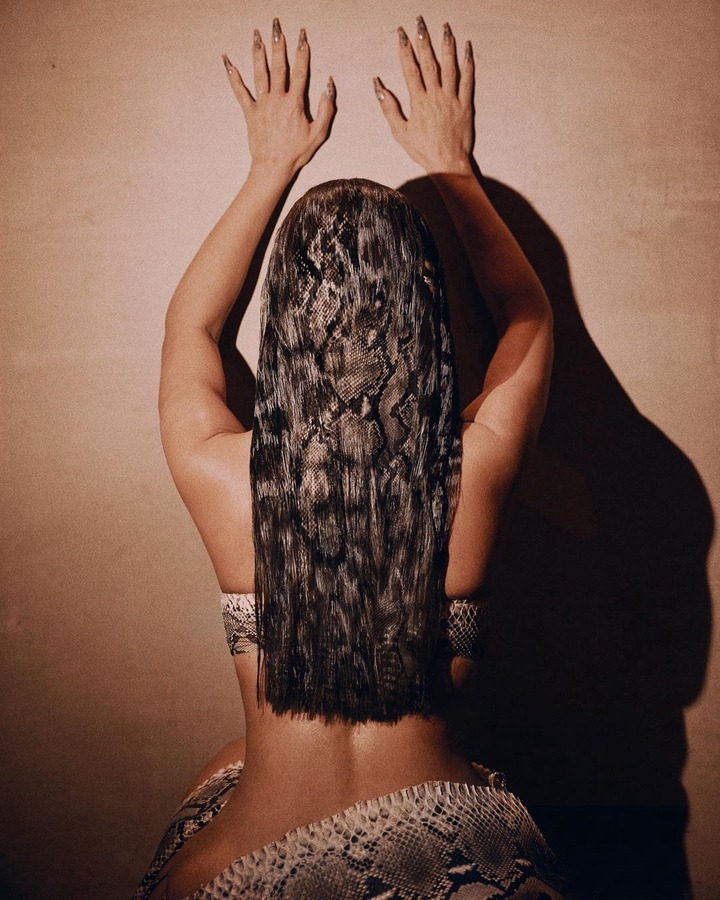 Kim Kardashian West seem to be a fan of the snakeskin outfit. Last year the 39-year-old reality TV star was spotted wearing four snakeskin-printed pieces while attending the Dior Men Pre-Fall 2020 runway show in Miami.
She wore earth-toned, snake-printed pants from Gucci. It's unclear if the pants were real or faux-snakeskin. She continued the animal print all the way to her feet with a pair of pointed-toe faux snakeskin Yeezy boots and an accessorized crossbody bag made of metal, covered in a blue snakeskin-printed fabric with accents of red and silver.
Kim went further to share the details of her outfit in a video posted on her Instagram Story at that time, saying that her trench coat was from Dior Men.
"My jacket looks like burgundy and white, but with the flash on, it's a reflective snake," Kardashian West said in her video.
She also wrote that the bag was given to her "fresh off the runway" at the Dior Men show by Kim Jones, the artistic director at Dior Men.
Law Blessing is a skilled writer with loads of experience in the field. Although a freelance Author, he's passionately involved in articles related to sports and entertainment.
Related