Photo: Davido Express Love Over A Painting From His Wife Chioma
Afro-Pop singer David Adeleke a.k.a. Davido has taken to the social media to show off a precious gift from his wife Chioma Rowland.
The 27-year-old Nigerian star posted a photo which contains a painting on his Instagram account earlier today. He mentioned that painting which he described as "Lion King" was a gift from his wife Chef Chioma.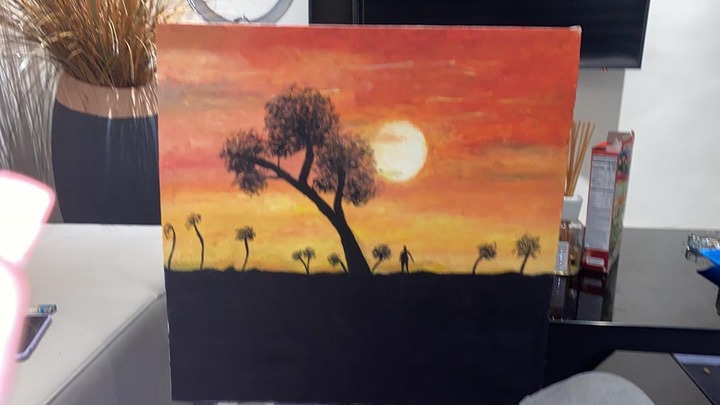 'My wife painted this for me yesterday " Lion King ".. thanks love @thechefchi,' he wrote on his official page @davidoofficial.
Davido has never hidden his love for Chioma whose relationship with, became public after she celebrated her 23rd birthday in 2018. That same year, he went on to release a song titled "Assurance". The song was dedicated to Chioma, and she also starred in the music video as well. Subsequently, he released another one "Wonder Woman", and also did the same as with "Assurance".
Although, Davido has at one time had other women in his life, but for him, Chioma is the special one.
Meanwhile, yesterday the American born singer celebrated the birthday of his first daughter Imade Adeleke who lit up the internet with a video of her speaking fluent French with her mom Sophia Momodu ahead of her 5th birthday.
Law Blessing is a skilled writer with loads of experience in the field. Although a freelance Author, he's passionately involved in articles related to sports and entertainment.
Related