Nigerians turn the Otedola's Ferrari news to a prayer point while dragging Mr Eazi to it
Nigerians on social media have reacted to the trending news of Femi Otedola's expensive gifts to his three daughters.
In case you missed, Nigerian billionaire businessman, Femi Otedola, recently went shopping with his three daughters (DJ Cuppy, Temi Otedola, Olawunmi Christy Otedola), and supprised them with three Ferraris (one Ferrari is worth over 100 million naira).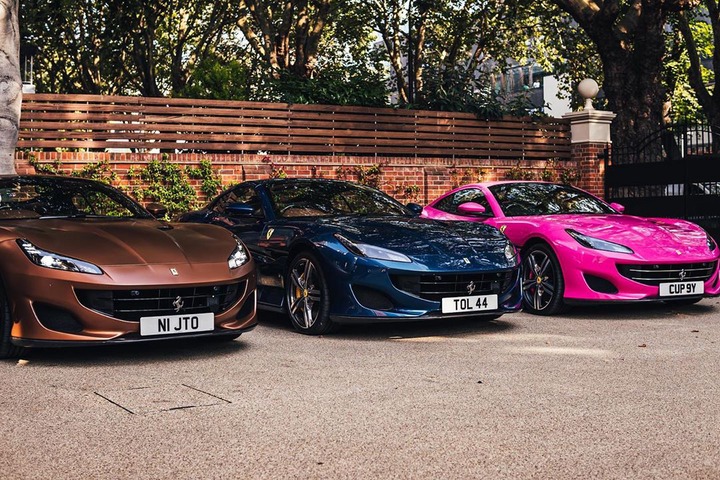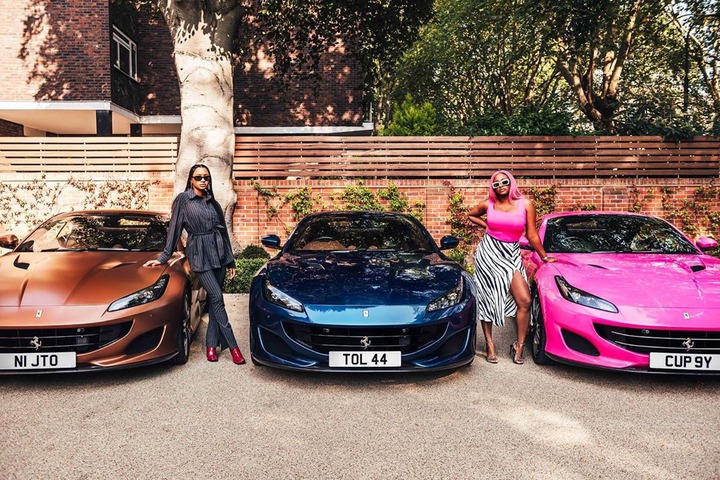 DJ Cuppy got her favourite pink coloured ride, Temi got the brown coloured one while Tolani's Ferrari came in a cool blue colour.
The three excited ladies immediately took to their various social media pages to show off their new luxury, thereby generating several reactions from fellow Nigerians.
While some earnestly prayed for such blessings, other saw it as an opportunity to mock their hardworking parents for not living up to such expectations. Still, some very funny ones went ahead to drag Mr Eazi (Temi's boyfriend) to the conversation.
Check out these few reactions below: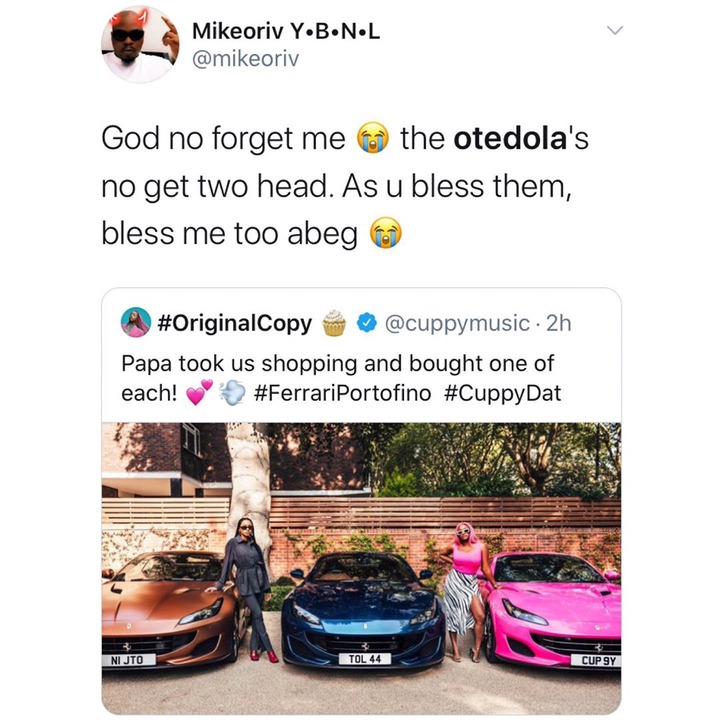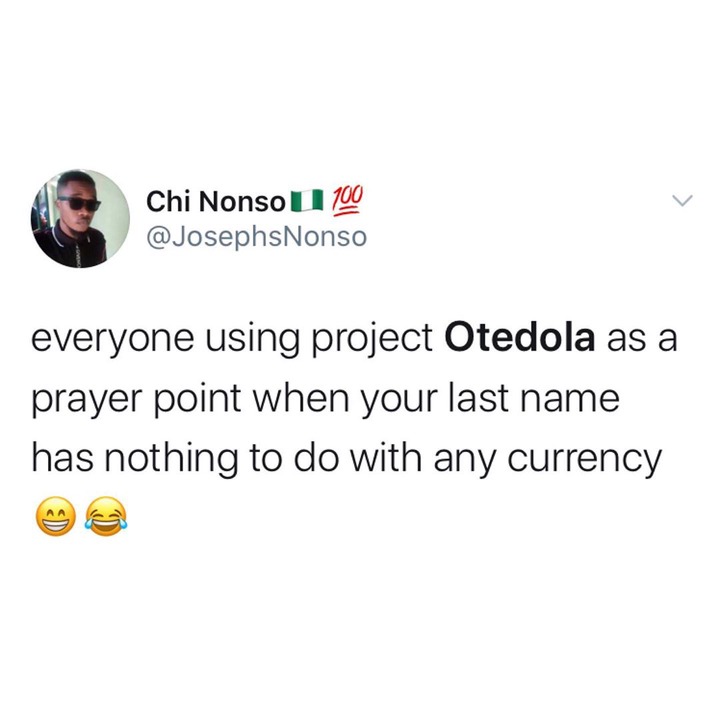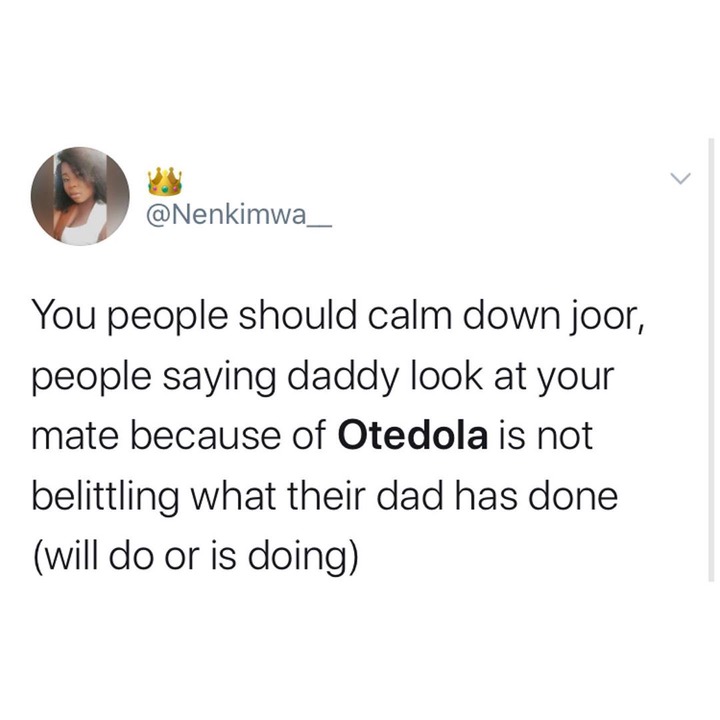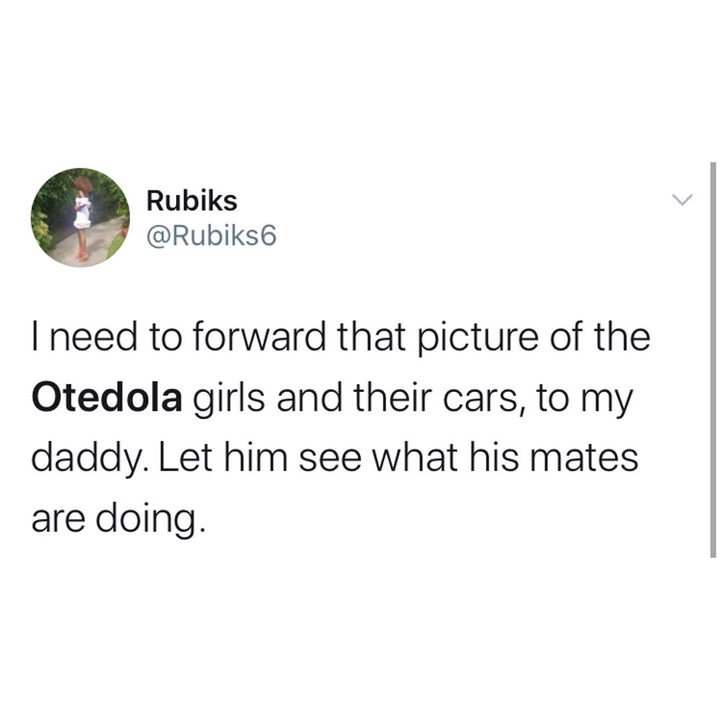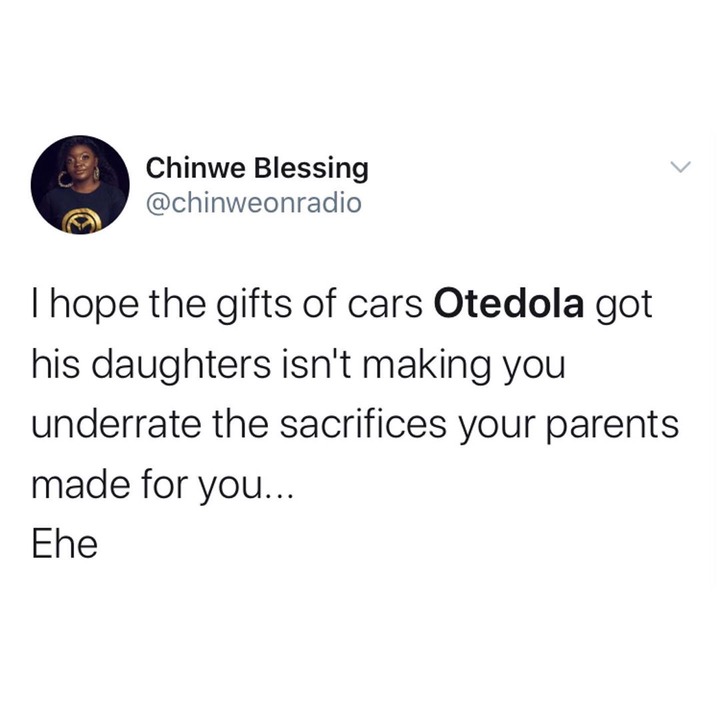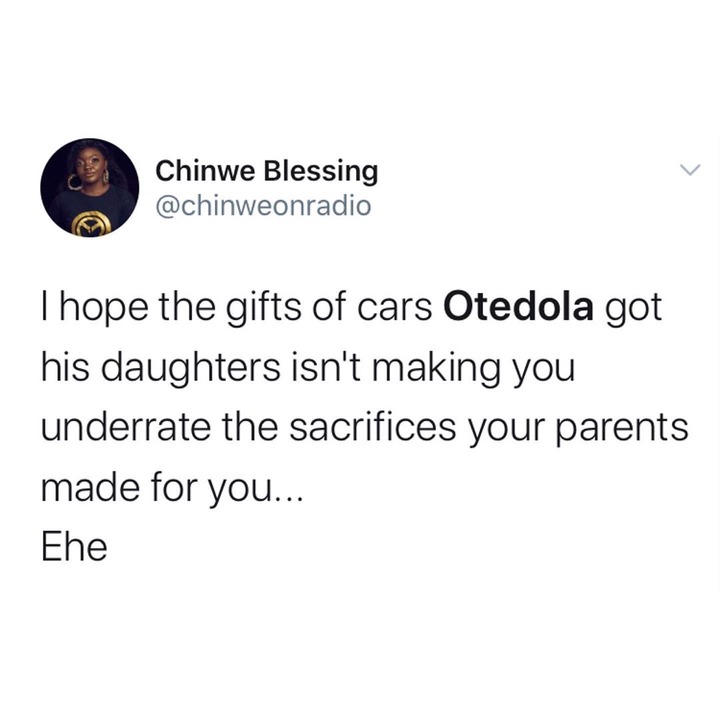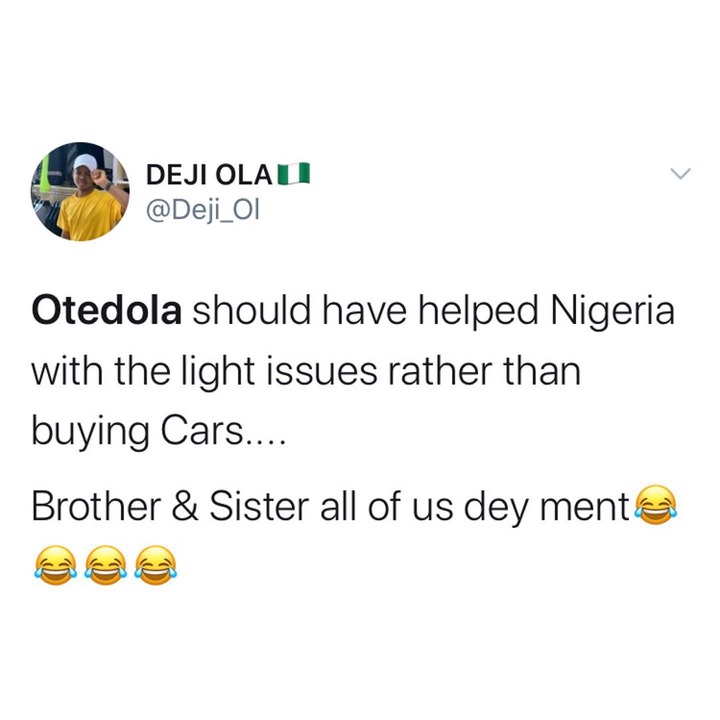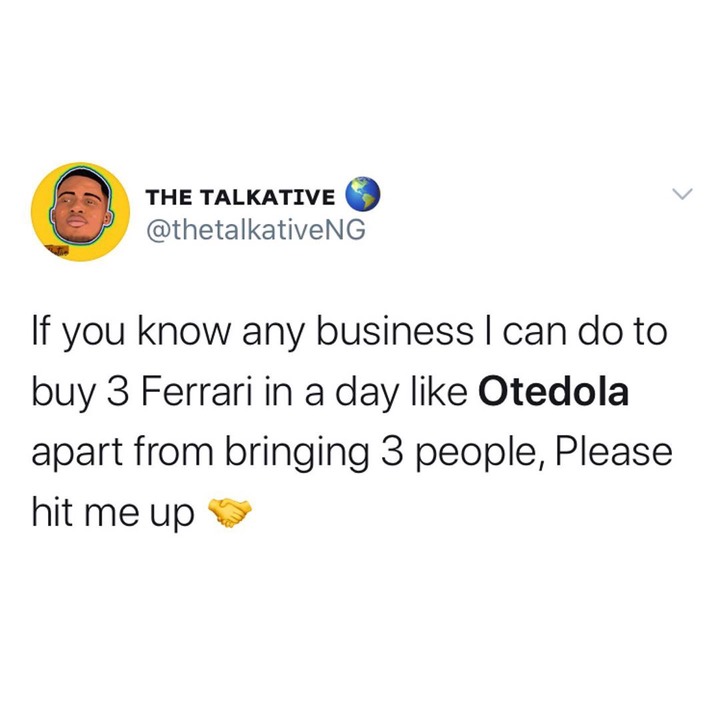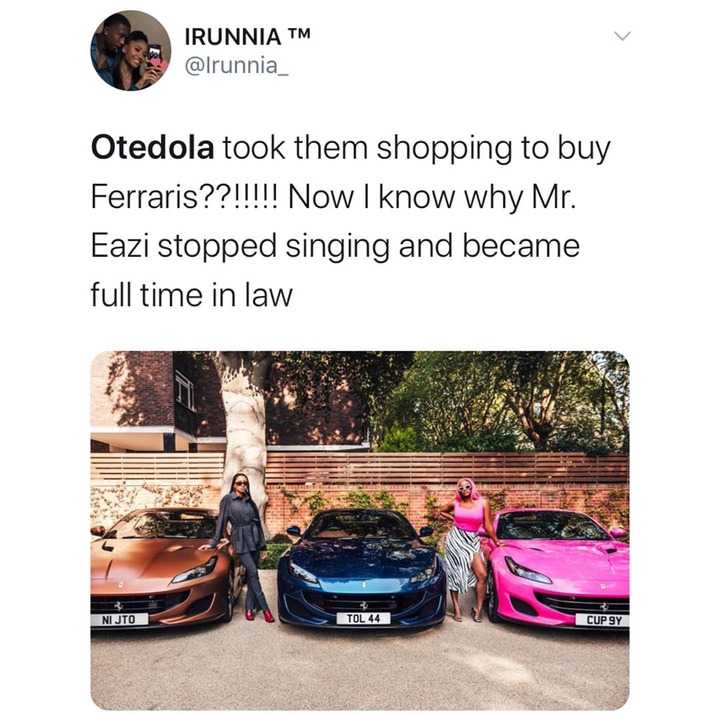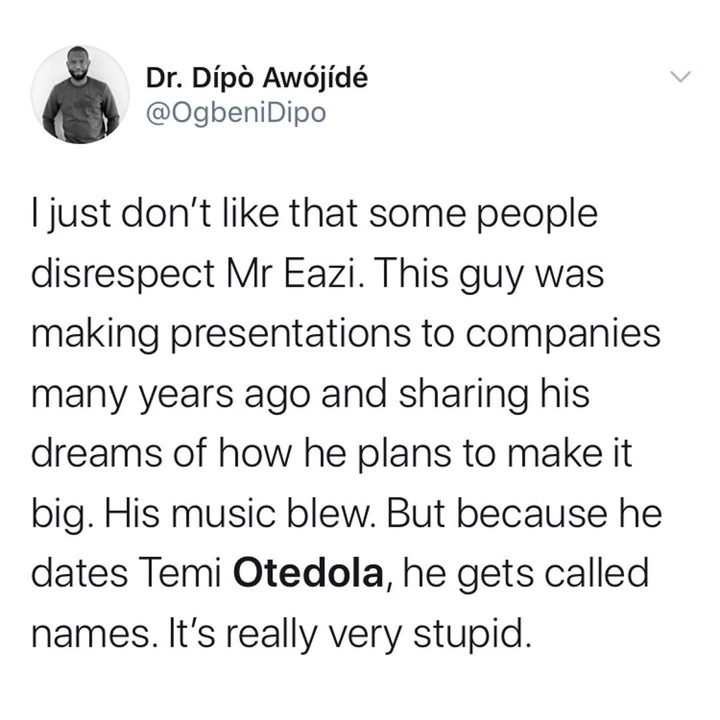 Author's Profile
Law Blessing is a skilled writer with loads of experience in the field. Although a freelance Author, he's passionately involved in articles related to sports and entertainment.