Most costly and expensive celebrity date nights
What's a perfect date for you, a movie and a dinner maybe? While that is cute, it's not big enough for celebrities with endless resources and money.
Celebrities can indulge in life's finest moments and finest things. While hectic schedules keep them busy, they always go all out for date nights, ready to drop thousands upon thousands of dollars.
Megan Fox and Machine Gun Kelly
They say dangerous situations make you fall in love faster. Something about experiencing a life and death situation makes a couple bond faster and it sure worked for Machine Gun Kelly as he brought Megan Fox to the most heart-pounding first dates ever.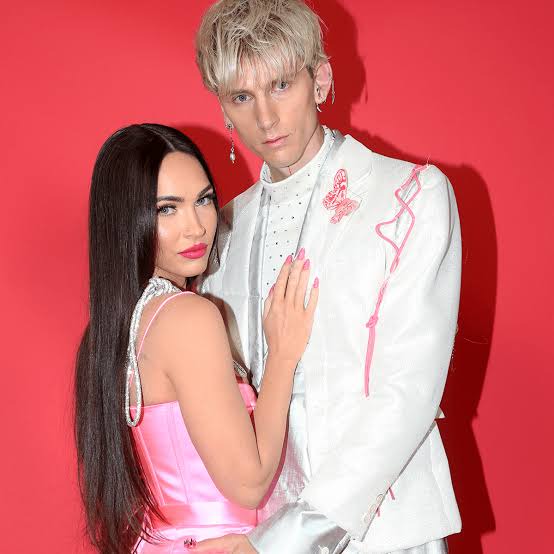 The musician chatted with Ellen Degeneres about his dates and they were far from boring. For their first date, the two scaled a building to reach a rooftop as he wanted to show Meghan the view. She climbed down off of a dangerous three-story balcony in heels.
For their second date, the couple went swimming with sharks in Bora Bora and not in a contained cage like one might expect. Whatever strategy Machine Gun Kelly had definitely worked as the two are completely in love.
Cardi B and Offset
While appearing on Jimmy Kimmel live, the Migos rapper told guest host Anthony Anderson that he wanted to do something big for his and Cardi B's first date, so he took her to the Super Bowl. Each Super Bowl ticket costs thousands of dollars and premier seats go for tens of thousands of dollars.
In addition, Offset put $10k on the game between the Atlanta Falcons and The New England Patriots, but ended up losing it all. However, he did end up winning Cardi B and that's worth every penny.
Alexis Ohanian and Serena Williams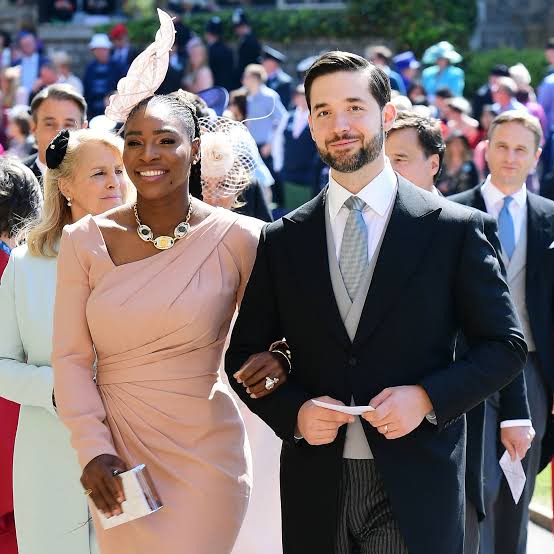 When Serena Williams craved Italian food, her husband and Reddit co-founder Alexis Ohanian whisked her off to Italy for a weekend. The two caught a last-minute flight to Venice to enjoy food, wine and gondolas. Alongside an Instagram photo of the two drinking wine, Ohanian wrote the caption: "she wanted Italian for dinner." So per the Instagram's tagged location, the couple was in Venezia Italia or Venice. The perfect date and also the perfect vacation after Serena completed her Wimbledon run that year.
Jennifer Lopez and Alex Rodriguez
Early in their relationship, Jennifer Lopez and Alex Rodriguez went on an ultra expensive date in France with a price tag of $350,000. The couple jetted off to Paris and a few other cities in France over a weekend where they were photographed spending time on a yacht and enjoying romantic walks along the city's history-filled streets taking a private jet.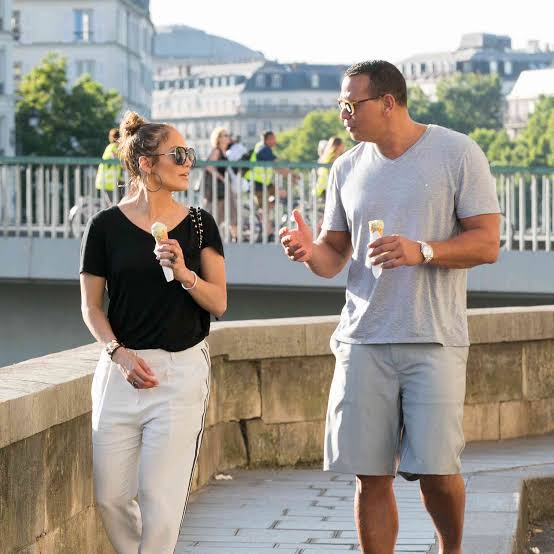 Each trip costs around $90,000 making the round trip a total of a $180,000 while basking in the sun on a luxury yacht off the coast of France. The approximate cost to stay aboard this kind of boat is about $500,000 a week, but money is nothing when it comes to love.
Justin Bieber and Selena Gomez
Justin Bieber surprised his then-girlfriend Selena Gomez with the ultimate dinner and a movie when he booked out the entire staple center, a 20,000 seat stadium for a movie date. According to MTV, the date was inspired by a similar gesture from the film Mr Deeds in which Adam Sandler and Winona Ryder have a secret date at Madison Square Garden.
The pair ate a meal from the venue's private members club, followed by a private showing of Titanic on one of the big screens. According to People, Bieber was gifted the experience valued at $475k because he had sold out the venue three times.
Rumor had it in 2016 that Justin wanted to repeat the big gesture, this time with his own money to win back Selena. However, due to an argument, the date wasn't repeated.
John Legend and Chrissy Teigen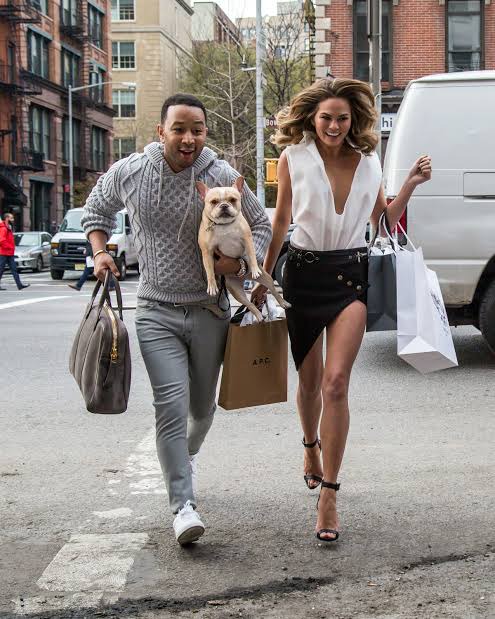 John Legend flew across the world just to watch Love Island with Chrissy Teigen. When Chrissy Teigen wasn't feeling very well, her husband went beyond to make her feel better.
Chrissy said John flew from London to LA instead to have dinner with her. She added that he was there for just a few hours, but it meant a lot and that he had to fly on his least favourite airline.
Taylor Swift and Jake Gyllenhaal
Before Taylor Swift reinvented herself and found her lover, she dated Jake Gyllenhaal for a while. He was rumoured to be the inspiration behind some of her songs like State of Grace.
Read: The reason why Kim Kardashian donned a black skin-tight Balenciaga bodysuit on Met Gala.
Jake was very smitten with Taylor, how do we know? Well, he hired a private jet to fly her over to the UK so they could spend a few hours together before he had to fly back to the States. Jake was on a publicity trail in Europe to promote his movie Love And Other Drugs. He was in London over a weekend and planned to leave on Sunday while Taylor was due to touch down around then to perform at Radio One's teen awards.
Since the two missed each other dearly, what do celebrities with disposable income do, Jake sent a $160,000 private jet so they could spend quality time together and that they did. The two had a quiet date together in the UK
Ben Affleck adds for Jennifer Lopez
Benifer is making a comeback in 2021, but back then in 2003, they were just as cute. The pair met when they were co-stars on the set of the ill-fated film Geely. Before they got together, Ben paid £15,000 to book two half-page ads in variety and a hollywood reporter which read something like a love letter while Jennifer was still married.
Russell Wilson and Sierra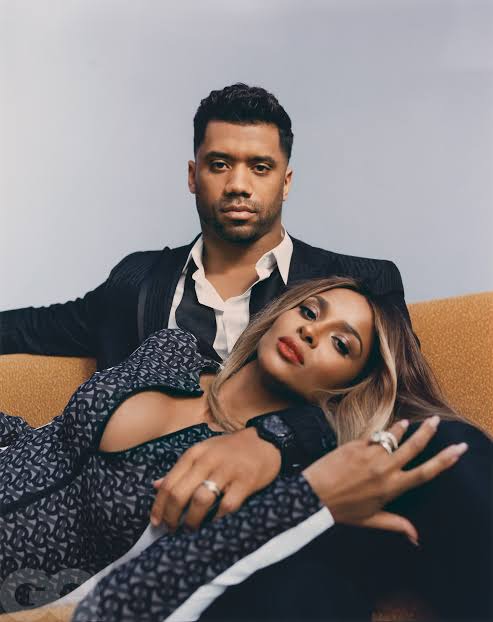 In 2017, Russell Wilson had the Seattle art museum shut down on Saturday night so he could enjoy a date with his wife Sierra, boasting a massive exhibit of work by Japanese artist Yayoi Kusama. Sierra posted a number of pictures and videos of the experience.
In one of her posts, the pair was filmed embracing in one of Kusama's infinity mirror rooms. Sierra gave her fans a behind the scenes look into their memorable date via her Instagram account. The special occasion was after the birth of their daughter and to celebrate how great of a mother and wife Sierra is.
Latest posts by Law Blessing
(see all)