Michael Jordan Fail To Recognise Obama And Clinton As U.S. Presidents In His New Documentary
Social media users found themselves scratching their heads after NBA legend Michael B. Jordan failed to recognise Barack Obama and Bill Clinton as ex-Presidents of the United States of America in his documentary.
Michael Jordan-Chicago Bulls new documentary entitled "The Last Dance" premiered on ESPN Sunday April 19, 2020.
The series had former President of the U.S. Barack Obama interviewed with an on-screen graphic which referred to him simply as "former Chicago resident". The same thing happened with former President Bill Clinton, who was called "former Arkansas governor".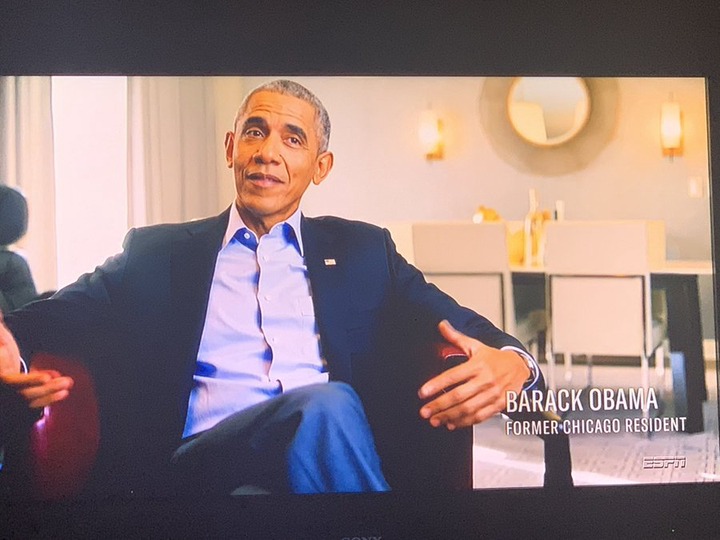 Meanwhile, the director of the docuseries Jason Hehir, has revealed that the title given to Obama and Bill was premeditated and indeed intentional, a decision that had the social media buzzing.
He has somehow cleared the air by explaining that the 10-part documentary's subject titles were meant to emphasize specific connections to the players.
Thus, Obama, was given his less-decorated designation because he rose through the political ranks in Chicago when Jordan was a Bulls star, while Bill Clinton, was called "former Arkansas governor" because he discussed ex-Bull Scottie Pippen's days at the University of Central Arkansas.
Law Blessing is a skilled writer with loads of experience in the field. Although a freelance Author, he's passionately involved in articles related to sports and entertainment.
Related