Before now, you must have come across some trending videos of a pretty young girl who used both vernacular and English language to make very funny jokes about 21st century names.
Those videos are virtually everywhere; on WhatsApp statuses, celebrity Instagram pages, Twitter, Facebook, YouTube and many more. No doubt, this girl is massively talented, that's why her video is making waves on the internet.
See video below;
https://www.instagram.com/p/CSY1XQKA3j3/?utm_source=ig_web_copy_link
Newsblenda is aware that most people would like to know who really this beautiful and talented young girl is, that's why we recently reached out to her for more information.
Below are a few details about her:
Full Name: Okoh Amarachi.
Stage Name: Marahchi.
Age: 24.
Place of Birth: Ihuokpara, Nkanu East LGA Enugu State.
Nationality: Nigerian.
Education: Paul University Awka, Anambra State (BSc. Accounting).
Marital Status: Single.
Occupation: Accountant/Comedienne.
Social media pages: TikTok: @itz_marahchi. Instagram: @marahchi. Snapchat: @marahchi.
Okoh Amarachi, also known as Marahchi is a spectacular Nigerian comedienne, accountant and content creator. She became famous on Instagram after her video of 21st century names was shared by popular celebrities and influencers like Tunde Ednut, Nkem Owoh (Osuofia), Yabaleft, BBC News Igbo, Nollywood Online and many others.
Early Life
Marahchi is a 24-year-old youngster from Ihuokpara in Nkanu East Local Government Area, Enugu State. Although she hails from Enugu, her family resides in Oba Anambra State. In case you have forgotten, Oba is the same village where billionaire businessman Obi Iyiegbu a.k.a Obi Cubana originates.
Read: Top 9 most beautiful teenage actresses in Nollywood.
Okoh Amarachi happens to be the second child in her family comprising of three girls and four boys. She is currently single and not into any relationship.
Career
Marahchi is a fresh graduate of Paul University Awka, Anambra State. She has a degree in Accounting.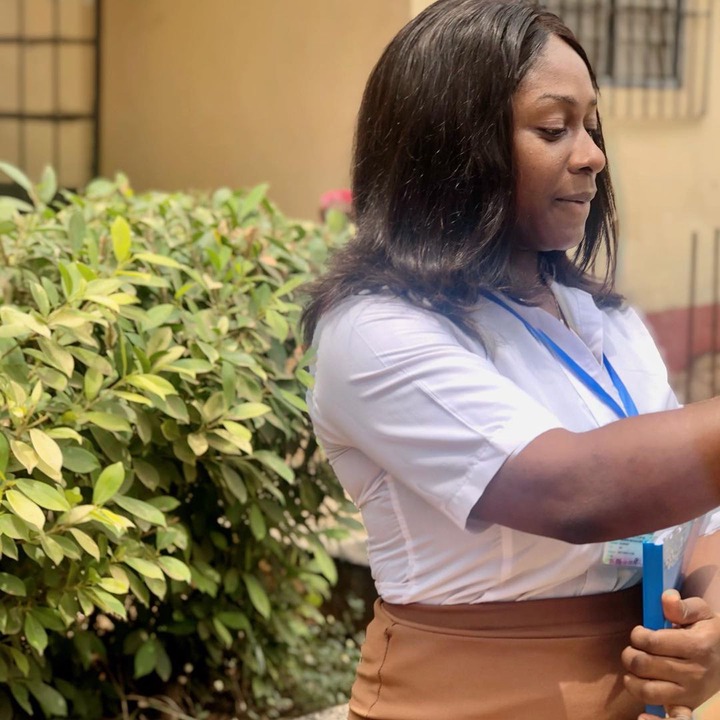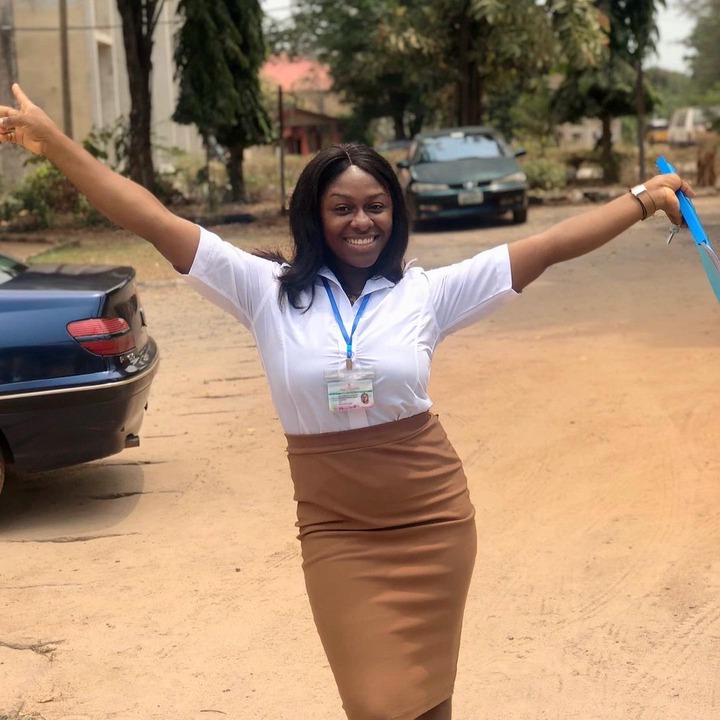 Amarachi no doubt loves comedy, but she never imagined that she would make a career out of it.
She told Newsblenda in her own words that she ventured into comedy because it keeps her happy and out of worries.
"Actually, I was doing this [comedy] as something to make myself happy. I never knew it would even get to this. Not like I have something I intend to achieve with it, but then if I achieve something with it or it takes me somewhere, I will be happy. But honestly am doing it for fun," she said.
Marahchi also disclosed that even though she loves comedy, she would preferably practice her profession.
"If you ask me, I want to practice my field, I did not study all these things am doing here [comedy], it's just a hobby," she said.
Hobby
Okoh Amarachi enjoys watching movies, making TikTok videos, swimming and most importantly, comedy.