A fan of reality TV star Dorathy Bachor has taken to social media to ponder over the possibility of suing Nigerian fitness and weight loss company Mapia Tea over their recent advertisement.
Abuja based brand Mapia Tea, recently got two former Big Brother Naija housemates Dorathy and Mercy Eke on a video commercial for their waist trainers.
Read: Lady gets humiliated publicly for wearing a revealing outfit (video).
Some people however alleged that the concept and idea Mapia Tea used for the advert was copied from another foreign based fitness clothing company. Despite that, they failed to get it right especially in the case of Dorathy who appeared out of shape in the video.
Watch the video below:
https://www.instagram.com/p/COxZ2MLB15T/?igshid=17ou2ef16yy3d
The advert has generated several comments from people on social media. A man named Roviel contemplated suing Mapia Tea to court for the video, he wrote: "I want to sue this company for doing this to my love".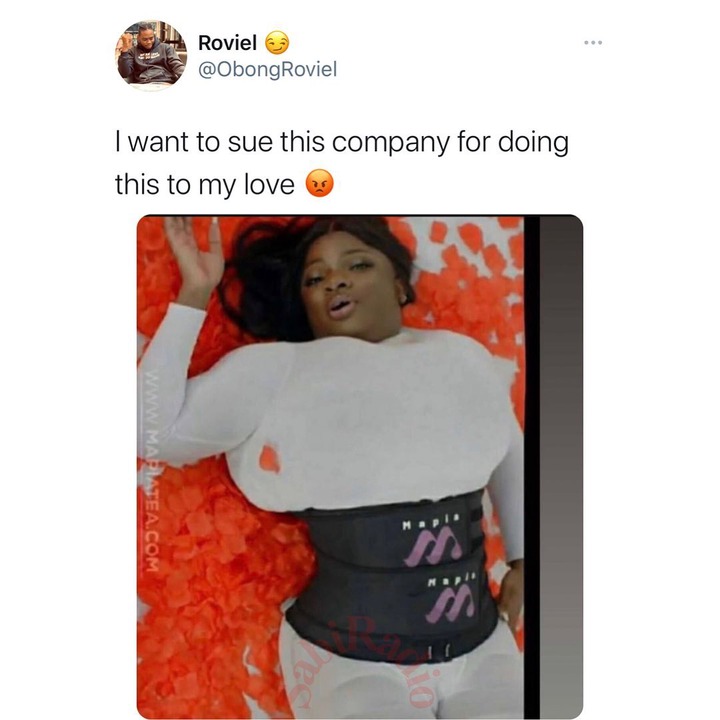 Read more comments from the images below: