Nollywood actress Ada Karl has taken to social media to call out her colleague Tonto Dikeh for not paying back what she borrow from her 15 years ago.
According to the US-born actress, Tonto Dikeh has not paid her the money from the shoes, clothes and gold she bought from her some years back. She alleged that the sum total of everything she bought was about N80k which she claims is equivalent to N8 million today.
Ada Karl also alleged that she brought Tonto into Nollywood and gave her first movie role, but she has refused to show appreciation to her. She advised her to pay her the money or she will keep dragging her name to the mud.
They make more money showing their bodies than acting – Davido shades Nollywood ladies.
"Tonto Dikeh, pls pay me my N8m & I take your name off my mouth.Till then, I will keep my mouth where my money is," she wrote.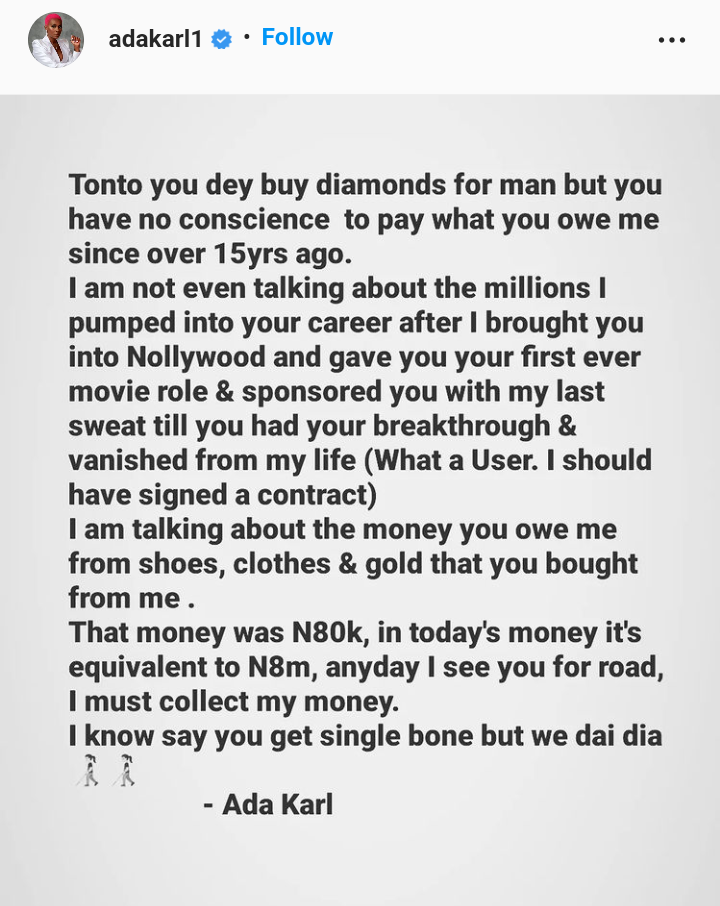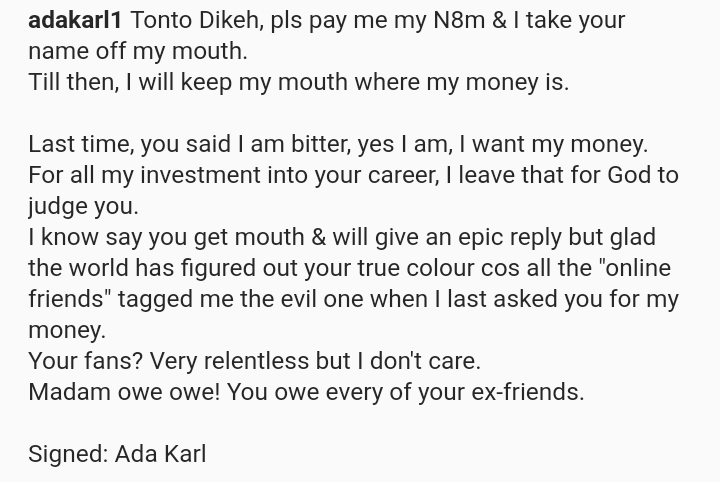 In case you don't know, Ada Karl is also a producer, with at least 30 movies to her credit. Her first major role in a movie was in House on Flames. She has also worked with popular actors like Alexx Ekubo and Mercy Johnson.