Shortly after it was revealed that billionaire singer Rihanna and her partner A$AP Rocky are expecting a child, Don Jazzy, has taken to social media to react to the news.
The Nigerian afrobeat singer has made no secret the fact that he has a crush on Rihanna, as he had on several occasions revealed his likeness for Riri on social media. Seeing that his longtime crush has finally gotten pregnant for another man, the Mavin CEO expressed his anguish on social media.
Read: I love her – BBN Maria voices her admiration for Mercy Eke (video).
Posting the viral photo of pregnant Rihanna and A$AP Rocky on Instagram, Don Jazzy wrote: "It is finished."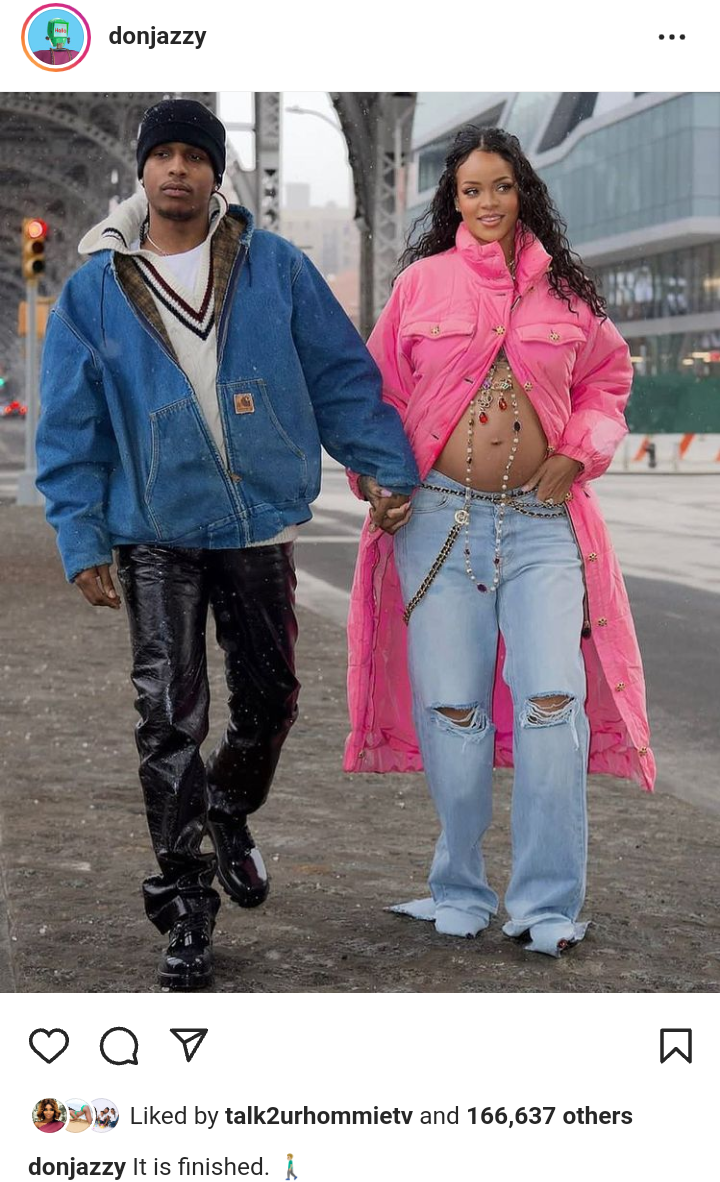 The singer also revealed in another post that he has been served an afternoon breakfast (an indication of heartbreak).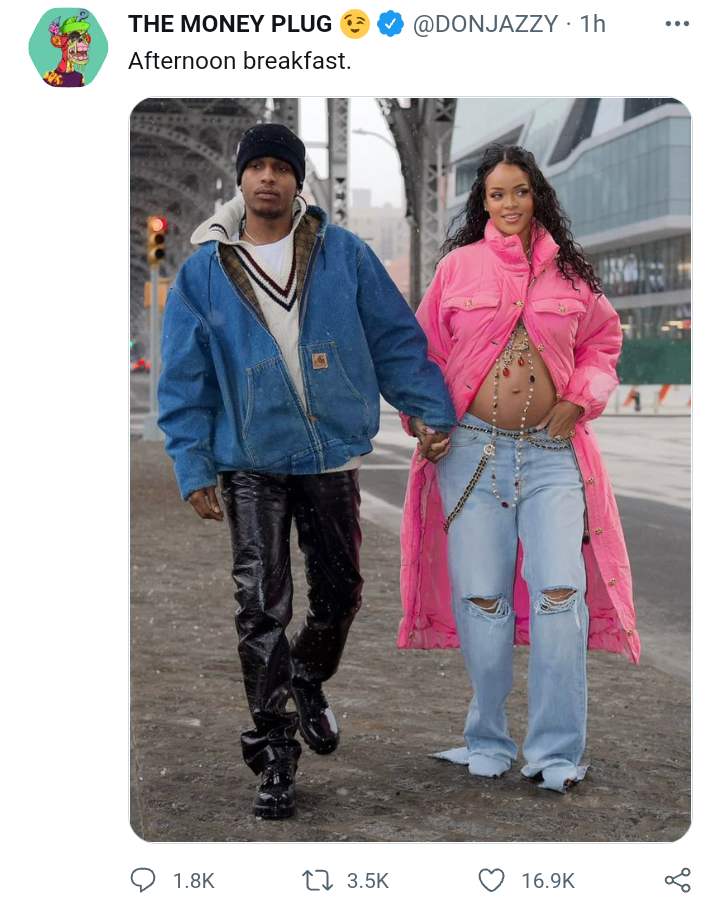 Meanwhile, an alleged video of Don Jazzy crying over the news has circulated on social media.