Controversial Nigerian dancer Usiwo Orezimena Jane popularly known as Janemena, has revealed that she attracts both the male and female genders.
The popular Instagram influencer made this known in one of her recent posts on her page. In order to emphasize on how beautiful she is, Jane made it known to her fans that she attracts both genders.
"I attract both genders so I know for a fact I'm not ug*y. I'm freaking beautiful, kind, Hawt asf and I own @janemenaglitz," she wrote. Read her comments below;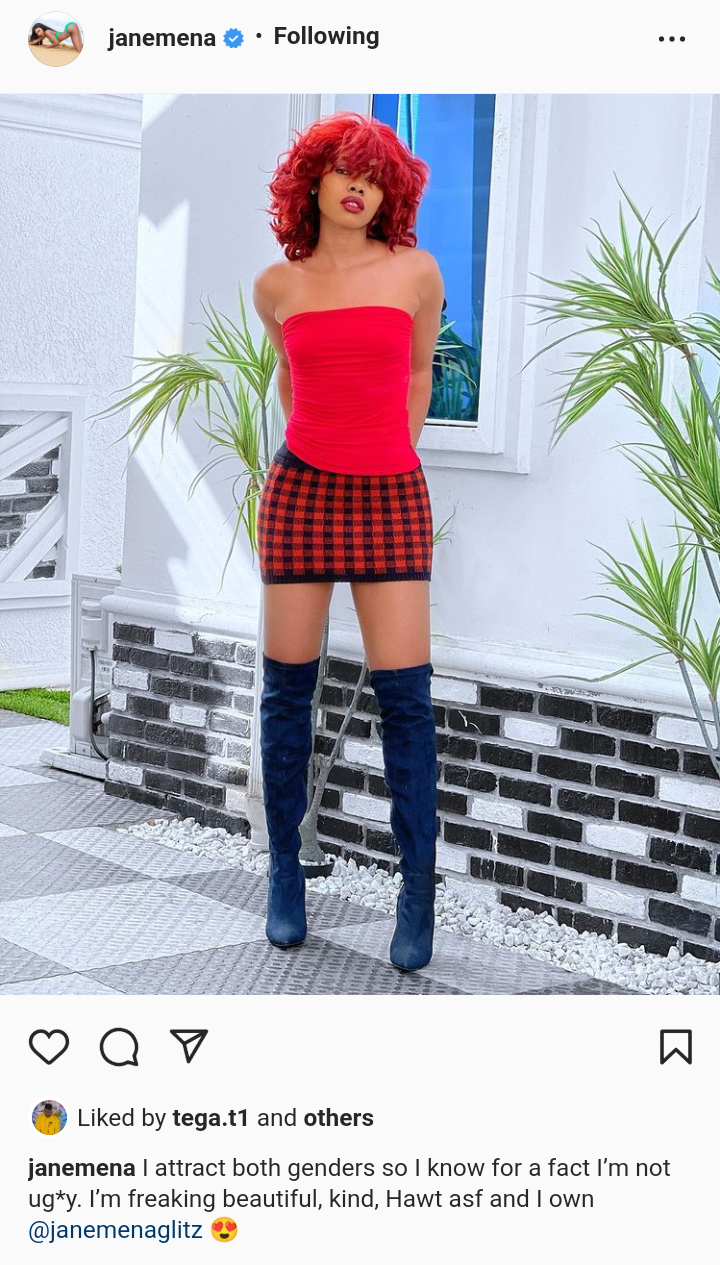 Meanwhile, aside from her self-acclaimed beauty, Janemena has pretty much made a name for herself on social media. She is widely regarded one of Nigeria's foremost twerkers on Instagram. In 2017, Janemena won Kcee's dance competition.
Related: My small boobs saved me when they brought fake tape & picture against me – Janemena.
She regularly updates her massive Instagram followers with some of her twerk video clips.