After successfully completing their very first tasks in the house, Big Brother has showered praises on the housemates for putting up a classic performance.
The housemates presented a theatrical performance that was similar to a Nollywood epic movie on Friday night, to demonstrate Nigeria's diverse culture.
Although it was a collective effort, but three housemates (Whitemoney, Liquorose and Sammie) were singled out by Big Brother for special praises.
After congratulating the housemates, Biggie called Liquorose and told her: "for a moment Big Brother assumed that a veteran actress snuck into the house as the 23rd housemates."
Related: Anybody can be the Wild Card not Whitemoney – Housemates discuss the need to protect Whitemoney.
Then Biggie called Whitemoney said "your songs helped elevate this musical from something interesting to something captivating."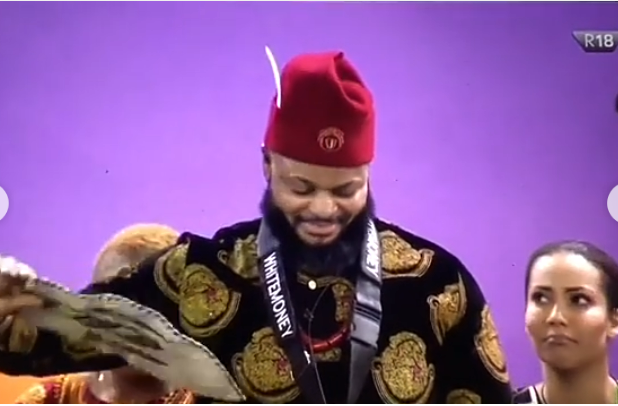 Lastly Biggie called Sammie (the producer) and said to him: "Big Brother is tempted to create an award for you."
https://www.instagram.com/p/CR9qOy1DvWY/?utm_source=ig_web_copy_link
All other housemates appreciated them with a round of applause.
Meanwhile, the reward for the completion of the task is a jacuzzi party at the Big Brother's garden.