Filmmakers risking jail over the potential release of a Lesbian movie in Nigeria
Two Nigerian filmmakers have placed themselves at high risk of attracting a 14-year sentence, following their intended release of a Lesbian movie entitled "Ife".
According to reports from BBC News, the Producer (Pamela Adie) and director (Uyaiedu Ikpe-Etim) of the the film have been warned by Nigerian Film and Video Censors Board (NFVCB) not to release the film in Nigeria as it violates the country's strict laws on homosexuality.
The executive director of NFVCB Adebayo Thomas have made it clear to Adie and Ikpe-Etim that they could be jailed for promoting such a movie in Nigeria where gay relationships are banned and can carry a 14-year sentence.
However, Pamela, an LGBTQ Rights advocate and a bitter feminist, along with her colleague Ikpe-Etim are planning to catch the regulators off-guard, by releasing the movie without their consent.
NFVCB, on the other hand are said to be diligently monitoring all digital platforms to prevent the film from dropping.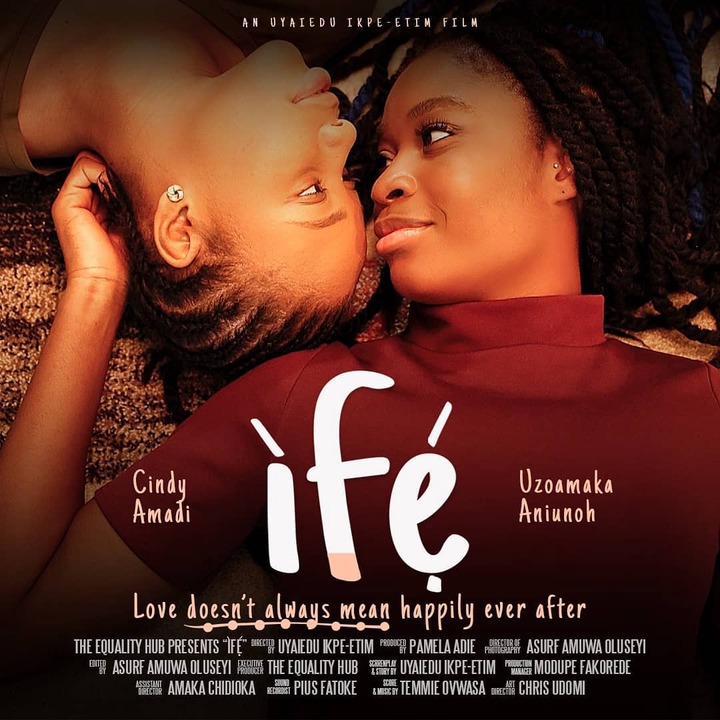 Ife (meaning "love" in the Yoruba language) "is a story about two women falling in love as they spend three days together.
"They then have their love tested by the realities of being in a same-sex relationship in a country like Nigeria", according to the publicity for the film.
Latest posts by Law Blessing
(see all)