Davido's 'Fall' Earns Certified Gold Reputation In Canada
Davido took to Instagram today, to celebrate the newly acquired reputation of one of his hit singles entitled 'fall'. The song was awarded a gold status in Canada. See image below: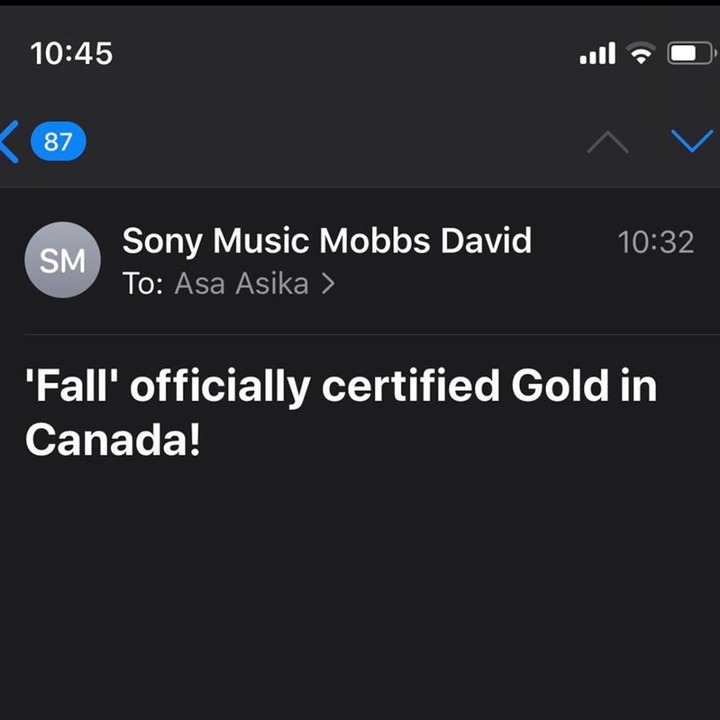 'FALL' now certified GOLD IN Canada …. love to the 6 side baby !! …GLORY BE TO GOD", he posted on Instagram.
You may or may not have heard about songs and albums going "Gold" or "Platinum" before. So what does that mean exactly, and how does a song get certified?
Gold and Platinum Awards are earned by artists who have met rigorous standards set by the Recording Industry Association of America (RIAA) and recipients join the ranks of the most iconic recording artists.
For a song to be certified as Gold, it must have sold up to 500,000 Units of tracks, albums, streams, digital download, CD's etc. For Platinum – 1,000,000 Units, Multi-Platinum – 2,000,000 Units and Diamond – 10,000,000 Units.
Meanwhile, the song which was produced in 2019 by Kiddominant and released as the second single from Davido's second studio album 'A Good Time' has earned so many other accolades.
In February 2019, it became the longest charting Nigerian pop song in Billboard history. It was ranked at number 163 on Pitchfork's list of the 200 Best Songs of the 2010s. And as of March 2020, "Fall" garnered over 40 million streams on Spotify.
Law Blessing is a skilled writer with loads of experience in the field. Although a freelance Author, he's passionately involved in articles related to sports and entertainment.
Related