Davido use sarcastic words on a Wizkid fan
The fierce debate about who is better between two Nigerian Afrobeat stars Ayo Balogun a.k.a. Wizkid and David Adeleke a.k.a. Davido has taken an ugly dimensions with the later engaging in a war of words with Wizkid's fan.
Davido's recently released single entitled FEM took the internet by storm, breaking and setting a few records. Among them is that it became the only song by an African to reach over 1.8 million views on YouTube within 24 hours.
Despite his record breaking achievements, a die-hard Wizkid fan still thinks Davido is below his favourite singer as long as music is concerned.
In a recent conversation captured on Twitter the fan who was identified as Seyifunmi told Davido that he was hyped.
"When the hype is down, we'll talk about how Davido pulled the biggest heist on YouTube with Fem," he wrote.
Davido told him in reply that he was better than his favourite (Wizkid).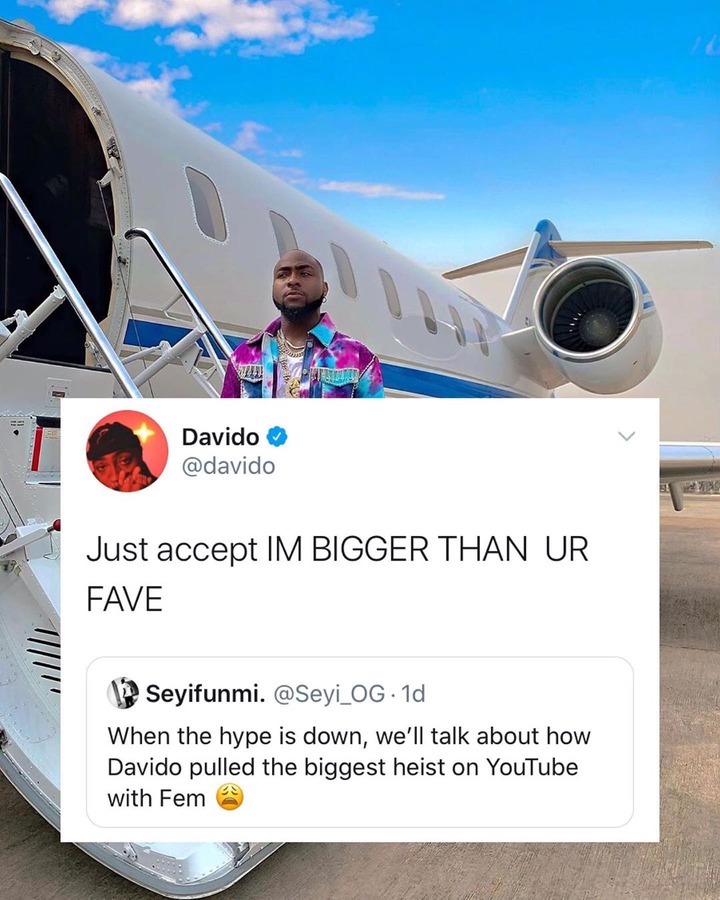 Seyifunmi later reminded the 27-year-old celebrity who his favourite was, in case he forgot.
"My favourite is Wizkid Ayo fu***ng Balogun!," he wrote.
Davido in turn replied him sarcastically: "Calm down why u shouting…I said what I said B***H"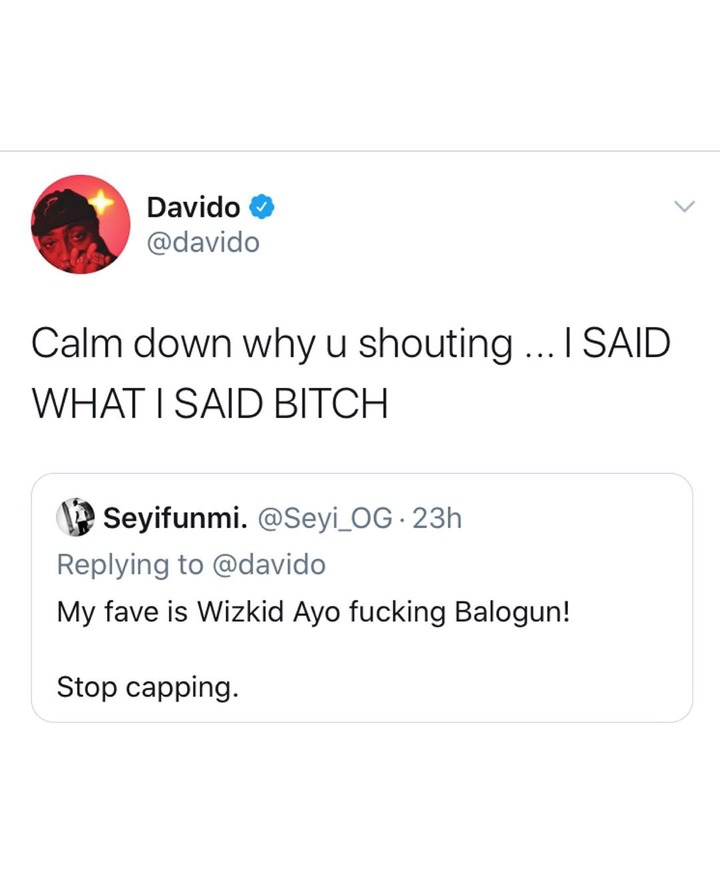 Law Blessing is a skilled writer with loads of experience in the field. Although a freelance Author, he's passionately involved in articles related to sports and entertainment.
Related