We're not sure why this is, but for some reason celebrities tend to give their kids interesting names and while some of those names may be a bit out, there's usually a pretty unique reasoning for it. Let's explore some of the meanings behind these popular celebrity kids names.
Kylie Jenner and Travis Scott
It's hard to believe that it was an entire four years ago that Kylie and Travis introduced us to Stormi Webster and according to Kylie, there really wasn't a really deep meaning behind her name. She and Travis toyed with the name 'Storm,' but according to Kylie Stormi just sounded better and seemed to stick and now she's a big sister to her baby brother whose name is well kinda tba.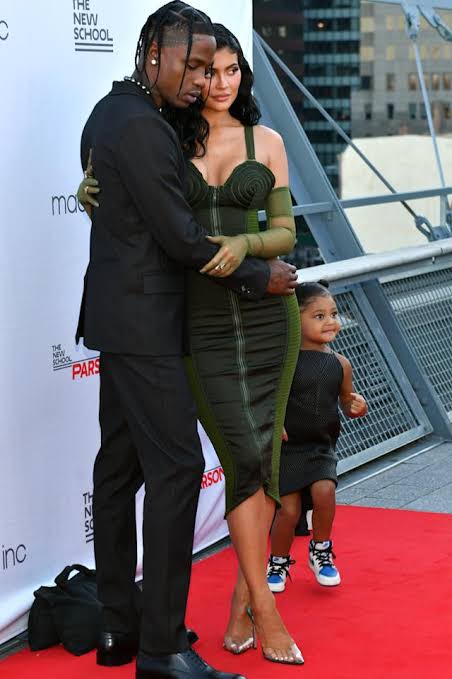 He was named Wolf but in March, Kylie announced that she'd changed his name, but of course fans have already been trying to guess what it is. In a video, Kylie dedicated to her son, Travis's mom is heard saying I love you, but so far, everything's just speculation.
Beyoncé and Jay-z
At 10 years old, Blue Ivy is already a powerhouse and even her name has a unique meaning. In 2012, Beyoncé posted an excerpt from the book 'A Field Guide To Getting Lost' and quoted passages like "the light that gets lost, gives us the beauty of the world so much of which is in the colour blue."
As for their twins, Jay-z revealed that their daughter Rumi is named after their favourite poet who was a Persian lyricist in the 13th century. As for their son Sir, well according to Jay-z, that was mostly because they liked the swagger of the name and honestly we stan.
Kim Kardashian and Kanye West
Aside from whatever drama Kim and Kanye may be going through, they have four beautiful children each with pretty interesting names. Kris Jenner revealed that Kim's oldest daughter North was named because north means the highest power. Kim says that North is their highest point together. Saint on the other hand got his name because he was viewed as a blessing considering how difficult Kim's second pregnancy was. Chicago's name reflects the city that Kanye's from while Psalm's name was inspired by the book of Psalms in the Bible.
Cardi B and Offset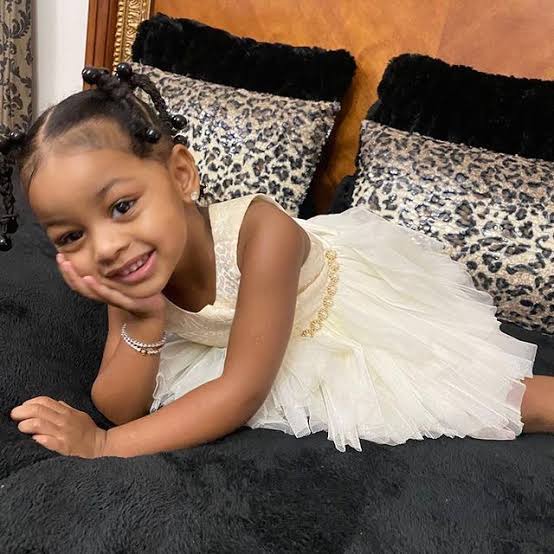 While Cardi may have recently given birth to a baby boy in September of this year, she's been pretty private about sharing photos of him or even revealing his name. Her oldest daughter Kulture on the other hand was named by Offset who just really liked the name. But her middle name Kiari is actually Offset's first name and since he came up with the name, Cardi wanted to make sure that he was the first one to officially announce it which he did in a gorgeous IG post of Cardi back in July of 2018.
Kourtney Kardashian and Scott Disick
When it comes to Kourtney and Scott's three kids, there's a meaning behind everything. According to Kourtney, Mason was just the only name that stuck out when they were thinking of baby names, but his middle name Dash is an ode to Robert Kardashian senior who had that nickname.
I am no longer gay – LilNasX says after losing all his Grammy nominations
Penelope just so happened to be a name that Kourtney really liked and the same goes for Reign which was actually one of the first names they chose. They were just waiting for the right kid to use the name for, but we guess the third time's the charm as it's the name for their youngest kid.
Gigi Hadid and Zayn Malik
The fashion icon and musician welcomed their daughter Khai into the world in September of 2020 and for the most part, she seems to keep her private life private in order to protect her especially where revealing Khai's face is concerned. But she also has a name that may be a nod to both Gigi and Zayn's lineage. Gigi's father Muhammad is Palestinian while Malik is a Pakistani heritage and some believe Khai to have Arabic roots.
Khloe Kardashian and Tristan Thompson
True is downright adorable, but the story of how she got her name is pretty heartwarming too. According to Khloe, she was able to narrow down on names that started with 'T' because she wanted her daughter to have a T initial. But the name True was suggested by her grandma MJ and even though she had no idea Khloe's family was actually already tied to that name as it turns out True was her grandfather's middle name and her great-grandfather's first name. After knowing that, it kinda seems like the perfect choice to go with.
Chrissy Teigen and John Legend
The Stevens is honestly such a beautiful family and we love the meaning behind their daughter's name. While on the Ellen Degeneres show, she talked about what inspired the name Luna saying there was a red moon happening: "It was a very beautiful night, really big vivid red moon and just gorgeous and so I thought Luna was just perfect and she's a perfect Luna."
As for her son Miles, Chrissy joked that she'd been toying with a pretty inappropriate name that we won't say here but we will say that we're glad she decided to go with Miles instead.
Meghan Markle and Prince Harry
Harry and Meghan's kids have names that definitely live up to their royal lineage. Their son's name is Archie Harrison Mountbatten-Windsor whose name is so fancy it sounds like the name of an exclusive luxury brand they both like.
The name Archie and Harrison literally translates to son of Harry, but Mountbatten-Windsor is the given name for descendants of Queen Elizabeth II. Their daughter Lilibet Diana Mountbatten-Windsor is a nod to both Harry's grandmother as well as his own mother Princess Diana.
Blake Lively and Ryan Reynolds
Leave it to two of Hollywood's insanely talented and successful actors to think of some of the best baby names. The Deadpool and Gossip Girl stars have three daughters; the first of them named James. The unisex name commemorates Ryan's late father. They just happened to like the name Inez for their second daughter, but decided to spell it with a Z instead.
Their youngest daughter is named Betty and fun fact, Taylor Swift was actually the one to reveal the name to the public in her song of the same name. In the song, she also uses the names James and Inez, so fans were able to easily assess that Betty must have been the name of their third daughter and they were right at the end of the day.
These kids aren't your average kids and they're definitely not going to be living normal lives and even if their famous parents want their childhoods to be as normal as they can be, these are kids that the world is going to know about. So why not go with a name that everyone will remember. What are your thoughts on the celebrity kids names that we've mentioned in the article? Let us know in the comments below.