Almost every celebrity has had to go through a scandal or two in the course of their career. What we will show you in this article, tops everything else. Today we present you 8 completely inappropriate celebrity moments that really went way too far.
Among other things, we show you stars who insulted worldwide super celebrities live on TV, YouTubers who caused dangerous situations with disrespectful fisticuffs and even musicians who had to put up with absolutely inappropriate things at award ceremonies. Let's get started with a fight between a YouTuber and a boxing legend that not only could have had extremely dangerous consequences, but in the eyes of many fans was anything but decent.
Jake Paul and Floyd Mayweather
In May 2021, the two superstars met at a press conference where Mayweather was promoting a show fight against Jake Paul's brother Logan. However, Jake, who was going to support Logan at the conference, quickly sought confrontation with Floyd Mayweather, only to do the following. With this action, Jake Paul not only stole Mayweather's cap and almost triggered an unpredictable brawl, he went even further after the press conference.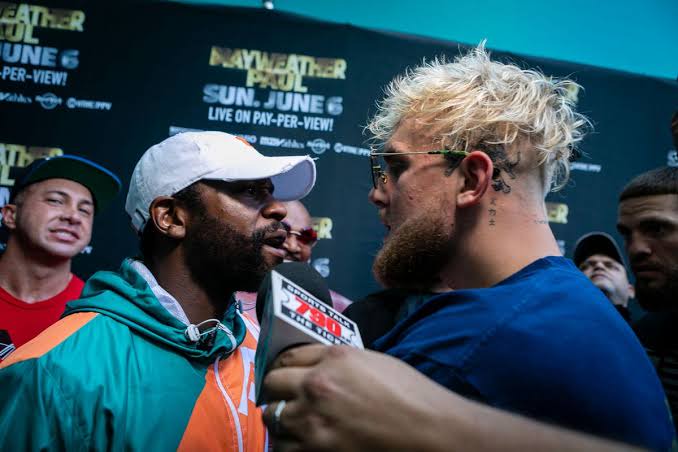 Shortly after the scandal, he began to exploit the incident and sell merchandise with the inscription "Gotcha Hat", earning a small fortune according to some sources. For many, not only the action at the press conference was extremely disrespectful, with the sale of merchandise, many saw the boundaries of fair sportsmanship finally blown.
Diego Maradona
Diego Maradona is considered by many to be one of the best footballers of all time. Though he has sadly passed on, but towards the end of his life, he went way too far in many ways. While Maradona had already caused scandals time and again during his active playing career, he probably never behaved as blatantly out of line as he did at the 2018 World Cup in Russia.
Visit Newsblenda.com for more updates.
At an important match for the Argentine national team, Maradona sat in the stands as a wedding guest and passionately cheered on his country. It became clear to any observer pretty quickly, that Maradona was celebrating differently than the rest of the stadium. He was relatively obviously under the influence of various substances and went through a veritable roller coaster during the game. Sometimes he fell asleep in the middle of the game, sometimes he was wide awake shortly afterwards and insulted the audience with obscene gestures.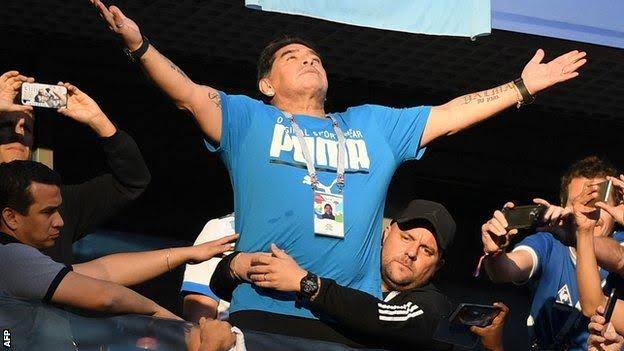 All in all, this performance ensured that more was reported about Maradona himself after the game than about Argentina's victory, and he didn't exactly cover himself with glory with his behaviour.
Norwegian TV presenter
This TV presenter is particularly well known in Scandinavia. For a quiz show in which the candidates have to guess things based on facial expressions and gestures, he brought the following action: live on Norwegian TV, the presenter urinated in his pants, causing not only a big mess in the studio, but also a scandal that the Norwegian public would talk about for a long time.
Travis Scott
In November last year, Travis Scott played as a headliner at the Astroworld festival he organized in Houston, where dangerous mass movements occurred in the audience after just a few songs. Again and again, people who had collapsed had to be pulled out of the audience, which according to some sources also got around very quickly on and backstage. But instead of interrupting the concert for a long time, Travis Scott only took short breaks, only to continue playing with the same energy as before.
Davido confirms he's back with Chioma… READ MORE.
This turned out to be a serious mistake, because shortly after that things got even worse: riots broke out in the audience and hundreds of people were injured and some even lost their lives. Since then, Travis Scott has had to deal with numerous legal suits accusing him of not stopping the concert quickly and continuing to play in full knowledge of the danger and inciting the crowd to celebrate.
In addition, his apology video went viral afterwards, which was considered hypocritical by many, especially since Scott previously offered to pay a family's funeral expenses, which they refused.
There are some musicians who like to do things at their concerts that go way too far for even the most diehard fans. A well-known candidate for such questionable actions is the rapper Machine Gun Kelly, who has already brought this, among others: Courtney Love, who became famous as Kurt Cobain's last companion before his death, is similarly controversial.
Love, who has been active as a musician herself for many years, has already caused some really inappropriate actions. Among other things, she insulted Madonna live on TV or got into a fight with fans who carried a photo of Kurt Cobain at her concerts.
Katy Perry
Katy Perry was invited to the Grammys in 2013, the most important music award show in the world. However, instead of talking about her musical achievements that year, she was reduced to just one thing during and after the show: and that was her dress. Already during the event, superstars like Ellen DeGeneres or Elton John didn't miss the opportunity to constantly ask her about her outfit, but a TV presenter brought the whole discussion to the extreme after the awards.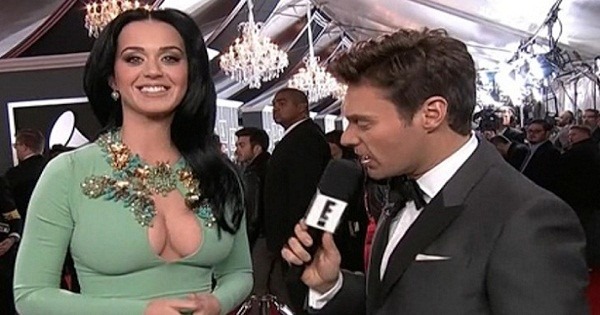 The presenter openly admitted that he couldn't concentrate on anything but her neckline with this outfit and that he couldn't think of any good questions about her music.