From physical and emotional abuse to a pop star – Christina Aguilera inspirational story
Christina Aguilera had a very difficult childhood growing up. She and her mother suffered physically and emotionally because of her father. Her father allegedly had a really short temper and would often raise a hand on her mother and he would also sometimes take his anger out on little Christina. She grew up being terrified from her dad.
"I remember often having to up an escape in the middle of the night with my mom and little sister having just the clothes on our backs to drive cross-country for shelter at my grandma's house," she said.
When Christina was only four years old, her mother found her with blood dripping down her chin. When her mom asked what happened, Christina told her: "Daddy wanted to take a nap and I made too much noise."
After years of being submissive and feeling afraid, her mother packed up her things took her daughters and left her husband. Christina admitted that she grew up witnessing a lot of pushing, shoving, fighting and quarreling. She also stated that she did not feel safe while growing up.
So to cope with her unsafe household, she used music as a form of escape and as a form of comfort. When Christina began singing, she quickly became known as the little girl with the big voice and she knew she had two options in life – to either be unfortunately so damaged by her problems or to feel empowered by it.
Read: How Sophie Jonas defeated depression & low self-esteem to become Sansa Stark on Game Of Thrones.
Unfortunately, she also had a really hard time at school. She didn't have many friends and was bullied by the other kids so much that she would constantly switch schools. Things got so bad that she eventually dropped out to be homeschooled. Everything began when she started performing and appearing on talent shows, but again this didn't stop her my parents divorce and hard times at school.
All those things combined to mold her and to make her grow up quicker and pursue her dreams. She decided that she would never feel powerless ever again. When she was only 12 years old, she became a part of the new Mickey Mouse Club. The cast included stars like Britney Spears, Justin Timberlake and Ryan Gosling.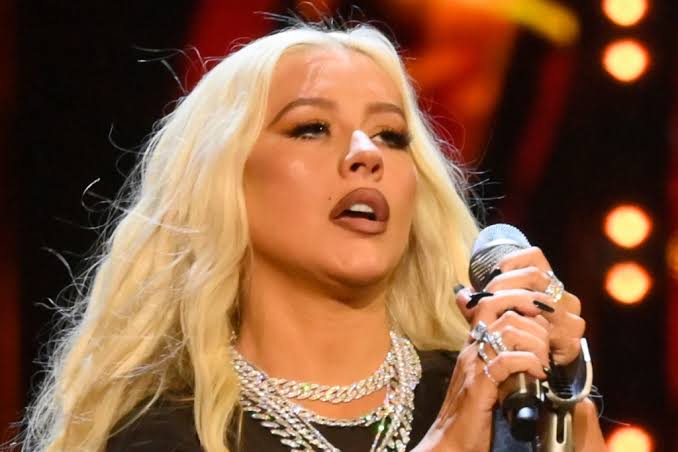 Everyone was amazed by her incredible voice which motivated her even more to follow her dreams and with the hit song 'Genie In A Bottle,' Christina Aguilera started her career. She became one of the best pop stars in the world with one of the most powerful voices. She has won five Grammys and has sold more than 75 million records, which makes her one of the best selling artists in the world.
Even though she has inspired many people with her music, she faced a lot of failures in her career. Despite all the hardships she has experienced in her life, she used the pain as an inspiration for her music and continued to conquer her every setback. She became a fighter in the end.
Latest posts by Law Blessing
(see all)