In reaction to a fan's comment on Twitter, Davido goes Head-To-Head with the music industry for allegedly not showing him support after he created a historic moment by featuring in the FIFA World cup soundtrack.
Normally, fans expected Davido to be all over social media with celebrations from colleagues; not to say that few of them didn't celebrate him.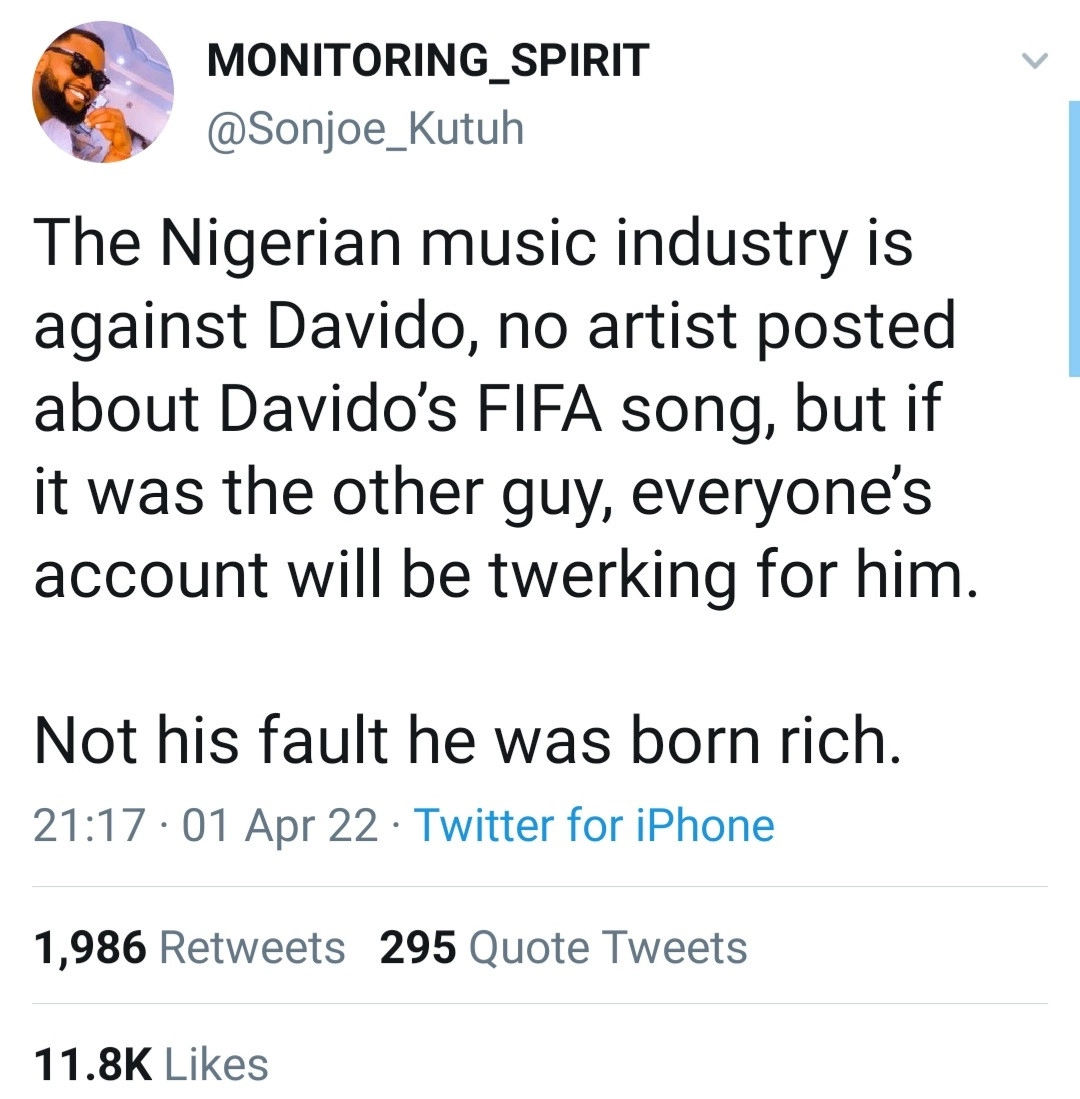 Davido on his Twitter post wrote:
"Me vs The Industry!!! I Love it!!
Davido features in official 2022 world cup soundtrack
FIFA justifies its choice of artiste by stating that the idea is to "Connect with audience worldwide through shared passion of football and music."
Visit newsblenda.com for more updates.