Chacha Eke may have damaged her reputation with her recent rants
Nollywood actress Chacha Eke Faani recently released a video where she announced that she is quitting her marriage with film producer Austin Faani.
The news came as a big shock to many people especially her fans who thought that the actress may have experienced an extreme case of domestic violence in her 7-year-old marriage.
The whole story changed automatically few days later when the 27-year-old actress posted another video where she was in a hospital bed. She claimed that all the rants about her marriage was inspired by bipolar disorder.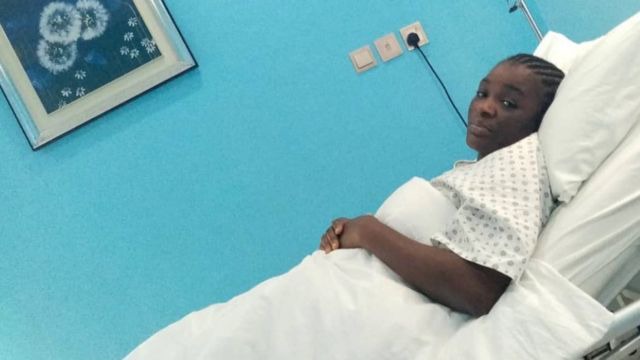 Also Read: Bipolar disorder: Meaning, causes, symptoms and possible treatment
No one in his right senses would argue the fact that bipolar disorder is real and can happen to anyone regardless of their status.
But it's quite wierd to see people attribute the cause of their wrong decisions to some kind of mental health problem. This is a common trend among celebrities in the world. Anyways, that's a topic for another day.
Prior to her recent rants, the Ebonyi State born actress had been a yardstick for successful marriage, she has stuck with her husband for over seven years, and has never complained about her marriage.
Related: Chacha Eke Has Finally Opened Up About What Really Happened To Her (Video)
If at all there was a problem, the best way to deal with it is definitely not sharing it with the world. Chacha Eke may have succeeded in convincing everyone that her marriage is not yet over, but she did so at the detriment of her reputation.
Maybe that's the prize she paid to salvage her marriage.
Law Blessing is a skilled writer with loads of experience in the field. Although a freelance Author, he's passionately involved in articles related to sports and entertainment.