24-year-old Simon Biles has risen to the peak of gymnastics with her incredible display. The gymnast takes her career to heart and strives for perfection in her lifetime. What is more, not only does she take her sports to heart but also her relationships. She has been in two relationships so far, proving that she does have a thing for cute guys. This article will give you a look into the career and relationships of Simon Biles.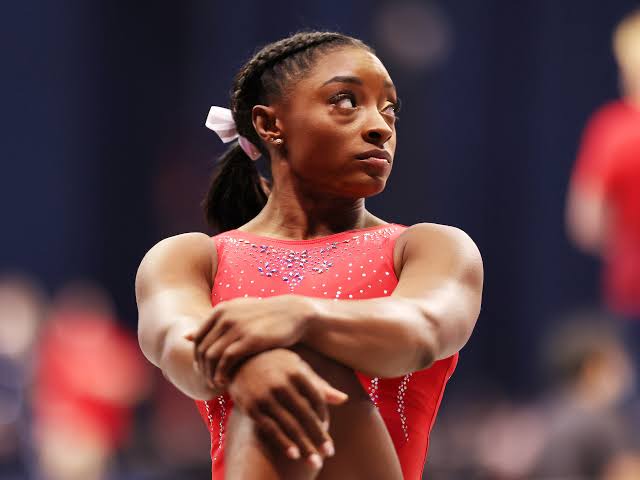 Born March 14, 1997, Biles has since been exceptional in everything she set off to do including her sport. The Ohio born athlete and her sister named Adria were raised by their grandparents Ron and Nelly who had to subsequently adopt the two girls due to the struggles of their biological mother with substance abuse. Biles however discovered her passion for gymnastics at a very early age. Her journey started when she visited a gymnastics center on a field trip with her daycare group.
Years after, she has emerged as a significant force at the senior elite stage in gymnastics. She popped into the spotlight as the well-rounded winner at the 2013 P & G championships. Later that year, she gave a historic showing at the world championships when she became the first female African-American athlete to win the gold medal. During her interview with the Hollywood Reporter, this impressive victory became an inspiration to other young people in gymnastics.
She said she felt her work inspire a lot of young girls out there to go to the gym and train harder. Nonetheless, it's not always sports for the young and daring Simone Biles. She on the other hand pursues other interests and addresses matters of the heart. Having eyed only two men, what is definite about her love affair is her desire for other sportsmen. Here's a look into Simone Biles love life and the fine men she has eyed.
Although dating may present beautiful imagery of affection and romance in the company of the one we feel connected to, the real-life manifestation doesn't always satisfy that fantasy. Celebrities like Simon Biles are not spared this stark reality. Biles has had her own share of men and failed happily ever afters. Despite all the goodness Biles has enjoyed in her athletic life, her dating life has been a very short cycle of short bursts of highland romance.
Related: Red flags in Julia Fox and Kanye West's relationship.
A look at the names on her list of her exes proves the young athlete inarguably has a preference for other athletes. She has been in only two romantic relationships in her lifetime with her most recent boyfriend being popular football player Jonathan Owens, The National Football League star. Prior to her relationship with Jonathan, Simone Biles dated Stacey Ervin Jr, a gymnast. What has the dating world been like for Simon Biles?
Biles relationship with Jonathan Owens: Jonathan Owens is a 26-year-old NFL sportsman. He has played for Arizona Cardinals and at the college level for the Missouri Western State. He worked as a server at Red Lobster to support himself. In 2019, Owens recovered from a knee injury that prevented him from being on the field at the rookie stage of his career. As mentioned, Jonathan Owens is Bile's most recent lover. Owens and Biles revealed they had met on an online dating platform during the quarantine period.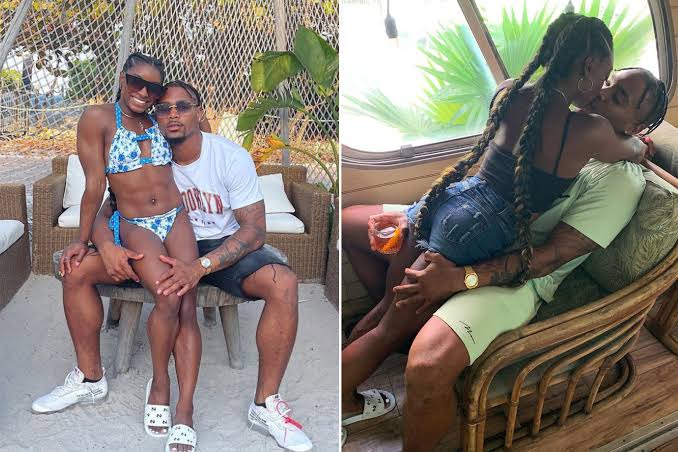 Despite Bile's outstanding achievements in gymnastics, Owens had never heard of her. Surprisingly, Biles grew fonder of Owens when she found out he knew nothing about her. Over time, Owens got to know the great achievements of his superstar girlfriend. He also reveals being honoured to witness a person at the apex of their sport. He feels motivated by it and admires the impact she has on people.
In June 2021 when Biles had to end her Olympics journey due to mental health concerns, Owens showed immense support for her decision. He promised to help her through her struggles and even proceeded to post a full tribute for his girlfriend which featured photos of their time together. The duo made their relationship official to the public via Instagram in a post released on August 2020. Coincidentally, the Tokyo Olympics were scheduled before its long postponement. The post by Biles featured two affectionate photos of the couple with a very overt caption that read: "It's just us."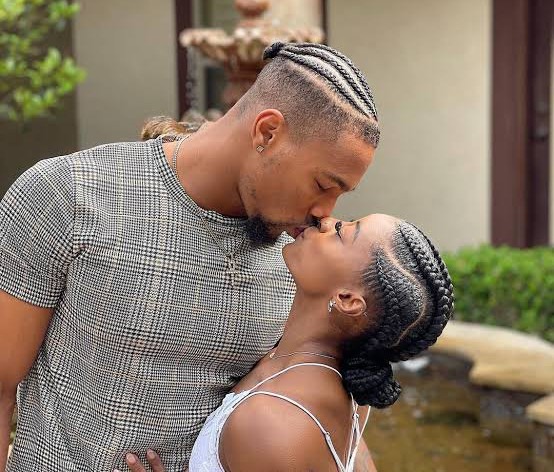 The 24-year-old went ahead to post an extra photo of her and her boyfriend on her Instagram story. Owens has an English bulldog which he named Zeus. He even runs an Instagram account for Zeus. Like Owens, Biles also has an immense love for dogs. She has French bulldogs named Lilo and Rambo. According to Owens, his dogs and Simone Biles have become best friends. He recalled occasions where he would show up at a residence and her dogs would peek around in search of Biles. Marriage is the only thing missing between the two.
Simone Biles and Jonathan Owens make falling in love fairy tale. The two lovers are their greatest cheerleaders supporting and lifting each other in their lifetime.
Her relationship with Stacy Ervin Jr: Biles ended things with her former boyfriend Stacey Ervin Jr (on March 2020) nearly three years after they met. Ervin is a 28-year-old former gymnast and WWE wrestler. He rose to fame after it was confirmed that he was dating gymnastic star Simon Biles.
He is rumoured to be worth $1.3 million. He has worked as a professional gymnast for over 17 years and won multiple championships in 2010. That year, he took first place during the Visa Championships in Connecticut.
Fast forward, he had participated in the 2012 NCAA Floor exercises and won the bronze medal in the 2013 Winter Cup Floor Exercise. He became a team champion when he participated in NCAA Michigan. Ervin has had a part in several championships and won three contests. After signing a contract with WWE, he fought and defeated opponents including Kona Reeves and Luke Menzies. He formed a team with several wrestlers and defeated another tag team called The Forgotten Sons.
According to The People Magazine, Simon and Stacy formed a connection after Bile's grandmother sought his expertise in coaching her at the time. Biles made it known to her fans that he had only been on perhaps one proper date and that she felt she should have such experiences at her age. Simone never gave details on why she and Stacey ended their three years relationship. She actually expressed a major change in her life during the quarantine. It currently appears that they have both deleted traits of themselves on their social media pages.