Bobrisky's former personal assistant Oye Kyme has taken to social media to release an alleged unedited video of the cross-dresser's backside.
Oye whose contract with Bobrisky ended few months ago posted the video on her Instagram story with the caption: "Zazuuuu."
https://www.instagram.com/p/CXmRB3rstZz/?utm_medium=copy_link
The Ivorian Instagram Influencer further made some claims about her former employer in her subsequent posts. She accused Bobrisky of spraying rented money on social media. She also claimed that while Bobrisky told people that she sleeps unclad, he also sleeps on his bed unclad because of health problems.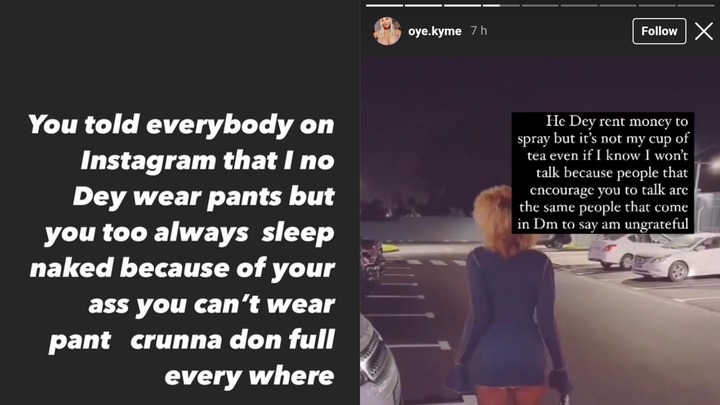 Oye also went ahead to share a screenshot of Tonto Dikeh's reply to a fan on Twitter who asked if something was wrong with Bobrisky's backside.
Related: Adulterous Twerker – Tonto Dikeh Reacts After Jane Mena Allegedly Shaded Her.
The veteran Nollywood actress alleged that she used to clean Bob's backside with 2 packets of cotton wool every 5 hours. Read the message below;