Popular Nigerian music producer Tspize has taken to social media to ignite a potential rift between his colleague Samklef.
In a series of tweets, Tspize who Davido said produced one of his biggest hit "AYE", called out Samklef over an issue yet to be disclosed.
The whole thing started when Tspize issued what appears to be a warning to Samklef, threatening to deal with him.
"@SAMKLEF I dey wait I see you one on one," he wrote.
In response, Samklef also warned his colleague not to dare him or he will remove his teeth.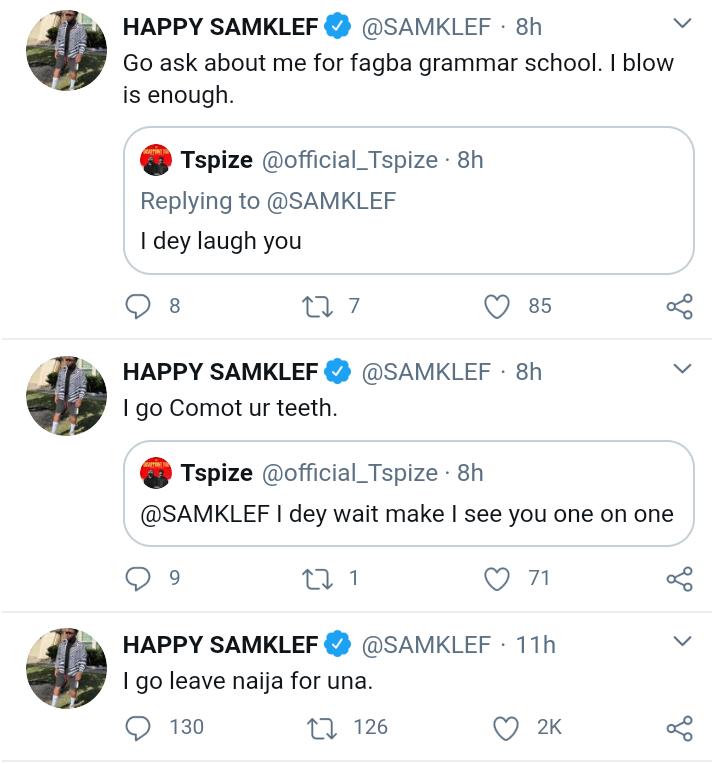 Tspize got annoyed and ended up using a sarcastic word on Samklef.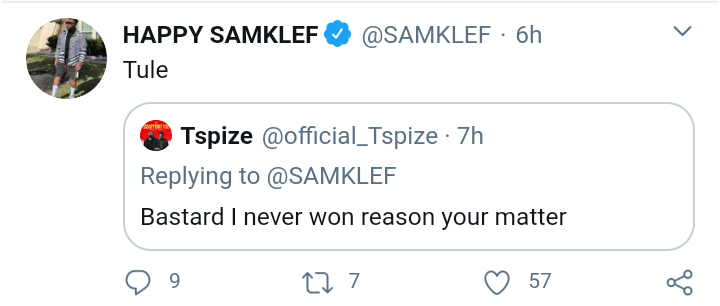 The real reason behind their altercation has not yet been fully ascertained, but rumour has it that it is connected with music production.
Related Article: "Everyone Knows This Is The Truth" – Davido Agrees With Twitter User Who Said He Is Being Envied Because He Is From A Rich Home.