See What A Nigerian Woman Said About Ronaldo That Caused Frenzy On Twitter
Is no news that Cristiano Ronaldo is considered as the sexiest athlete in the world, if not the sexiest man alive. We are fully aware of his potential on and off the field, we are also aware that ronaldo among other things loves and cherishes his body.
The Juventus star surely knows how keep his female fans engaged, he enjoys displaying his masculine body, he also enjoys all the attention that comes with it.
As crazy as it may sound, woman nowadays are all Lobby Dobby each time they see men with sexy body, and they can't help but to appreciate such men, then imagine how crazier they will feel expecially when such men are one of their favorite celebrity.
The five times balloon D'or winner caused a nigerian female fan heartache with his latest twitter post.
According to the girl whose twitter account is identified as @dinma_x, Ronaldo's latest post got her so hypnotized.
See Screenshot And Reactions Below: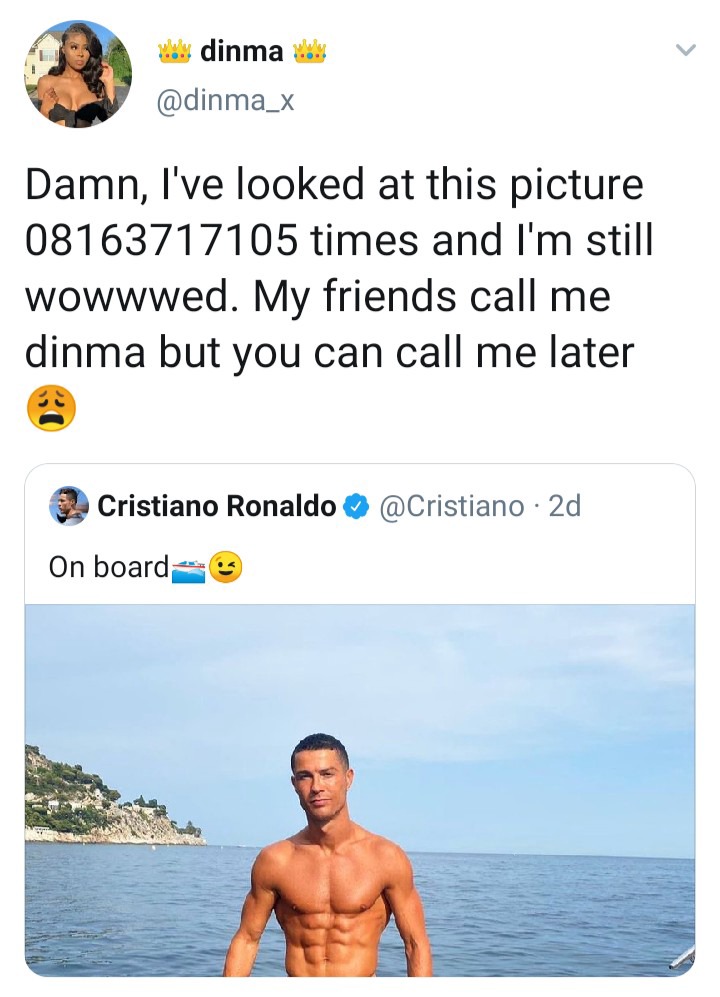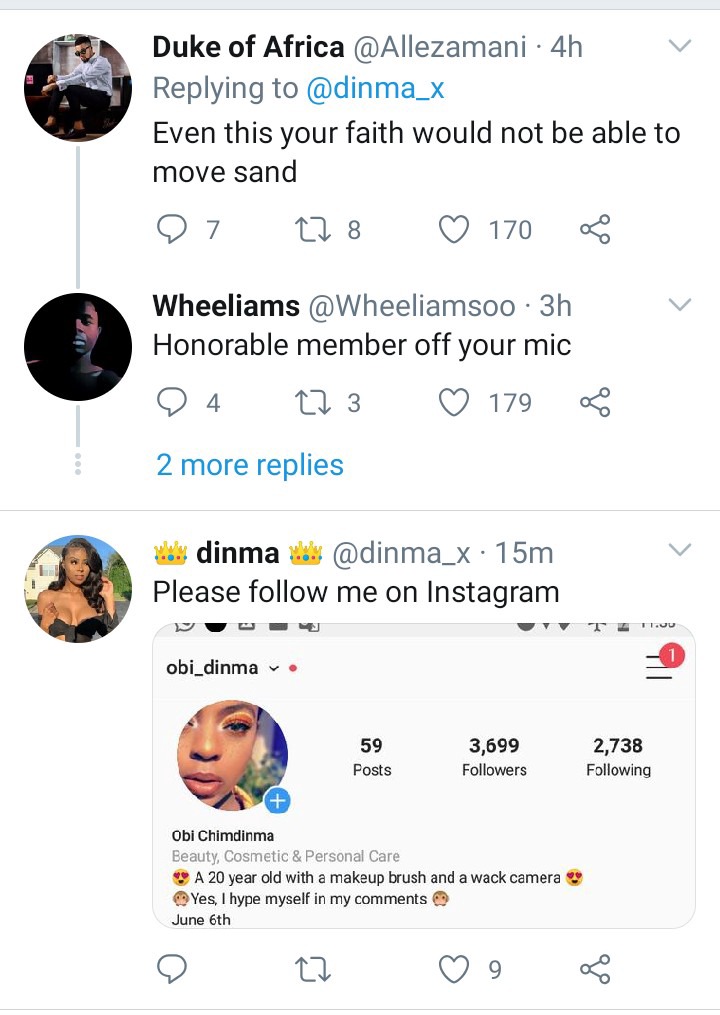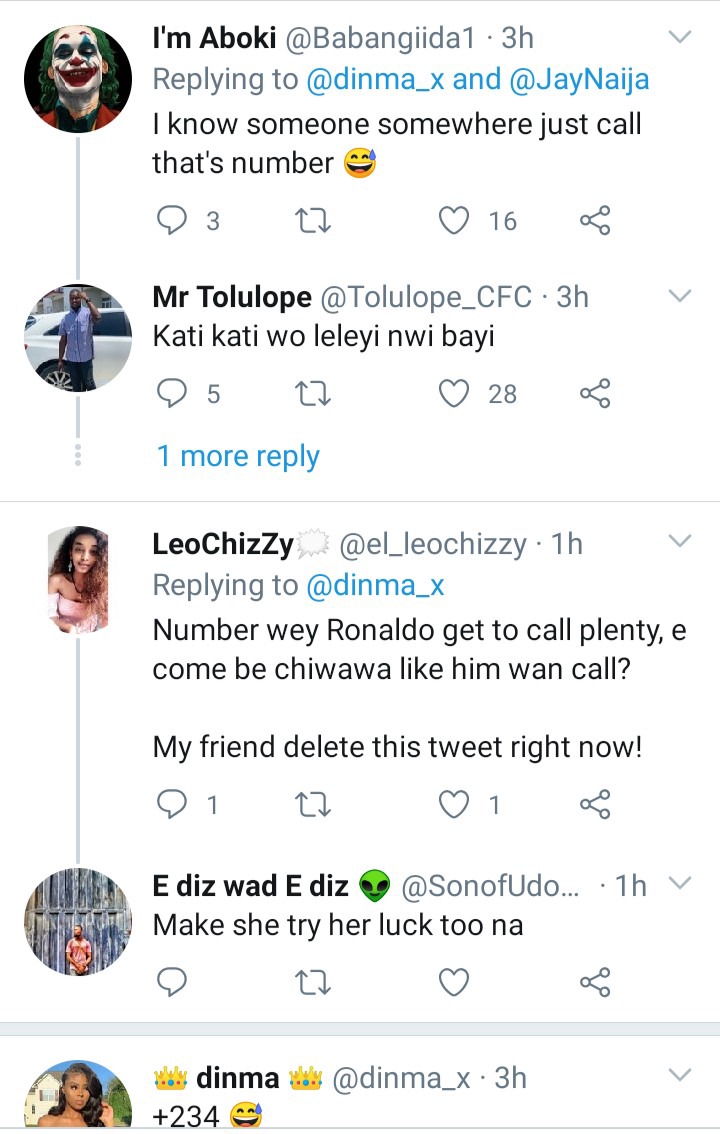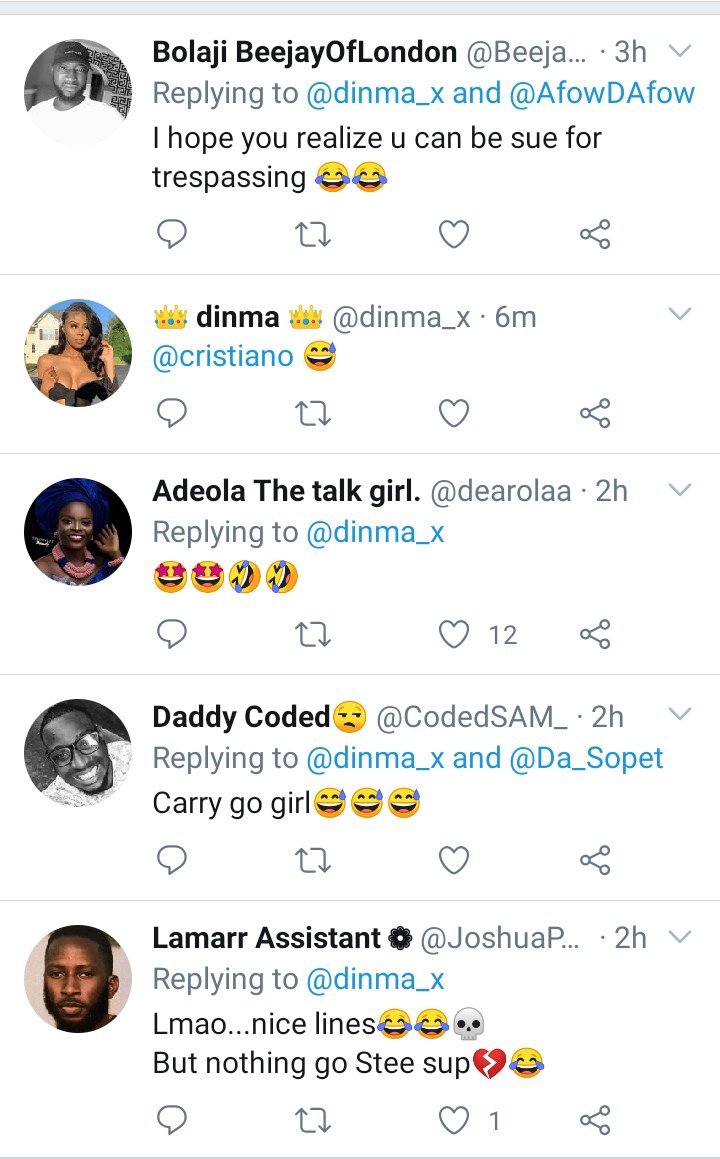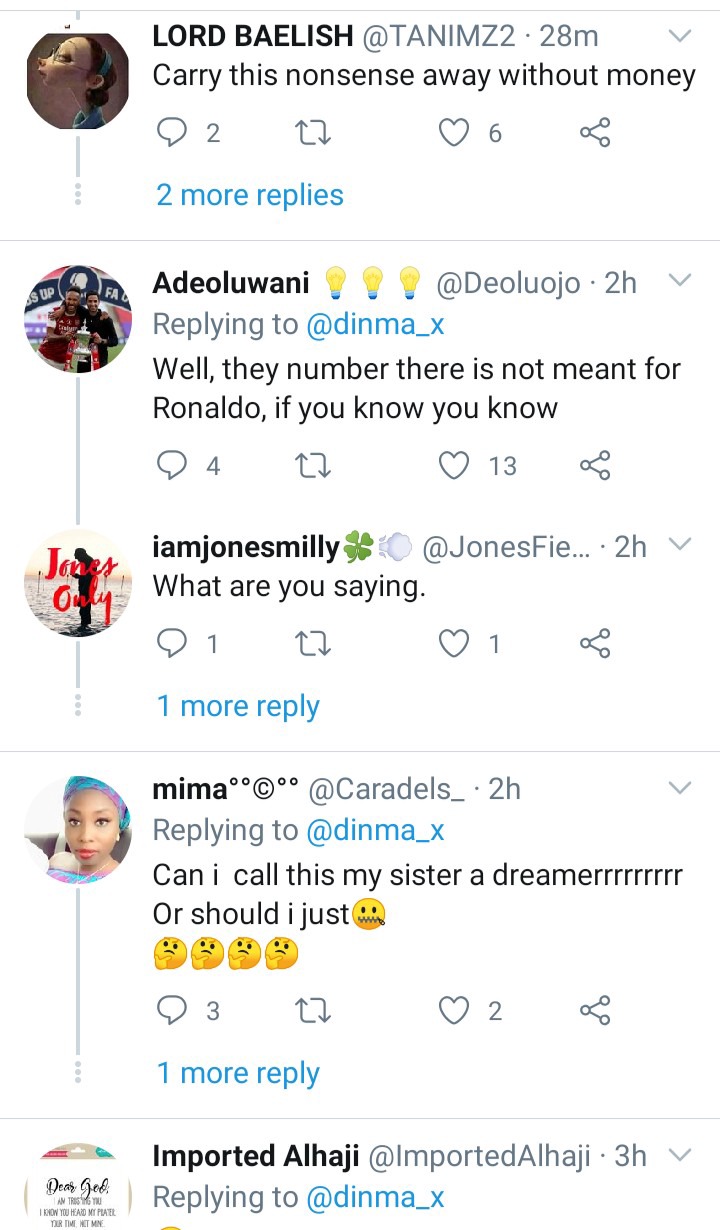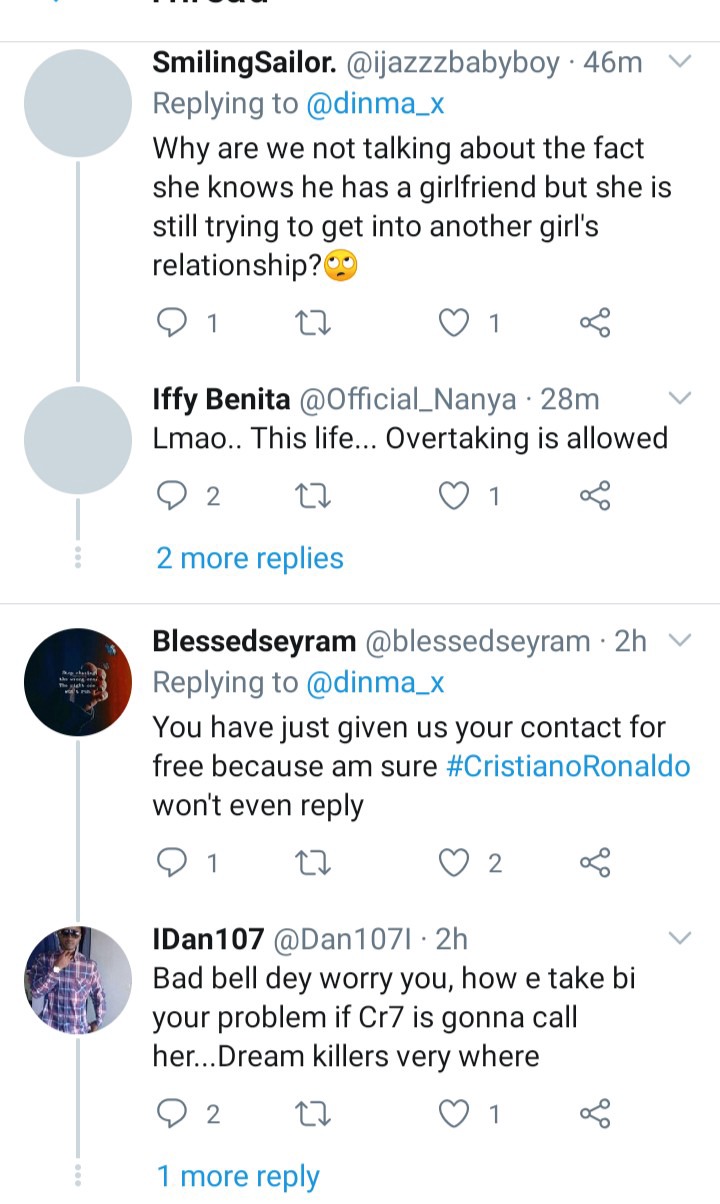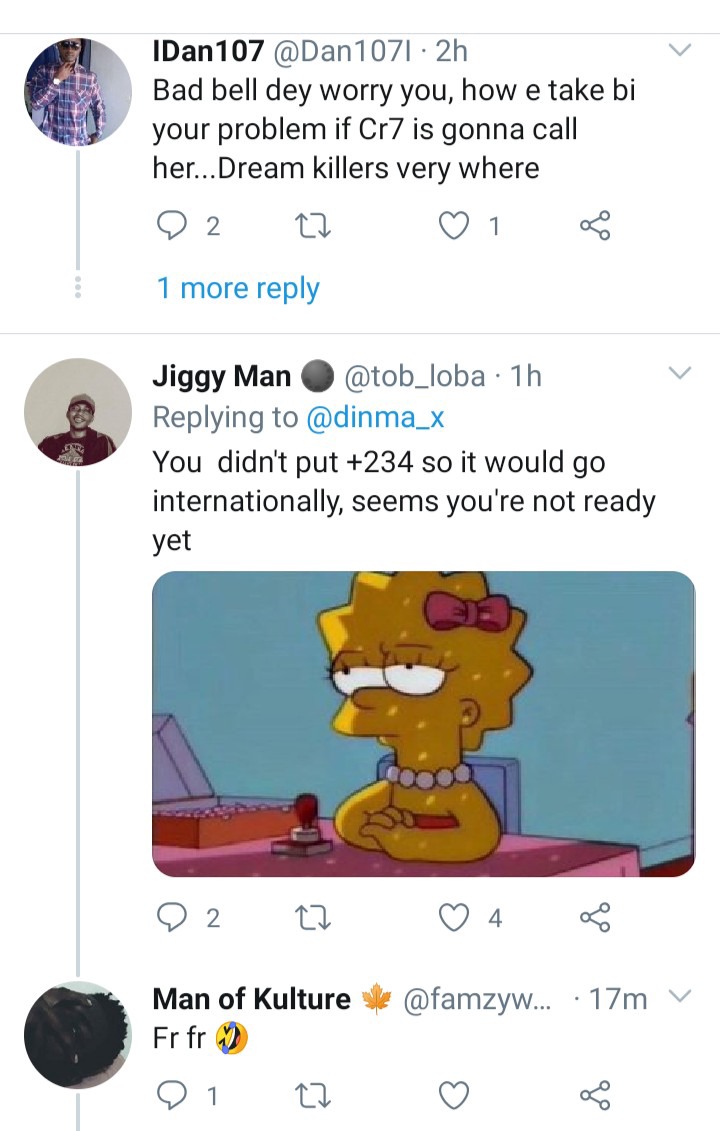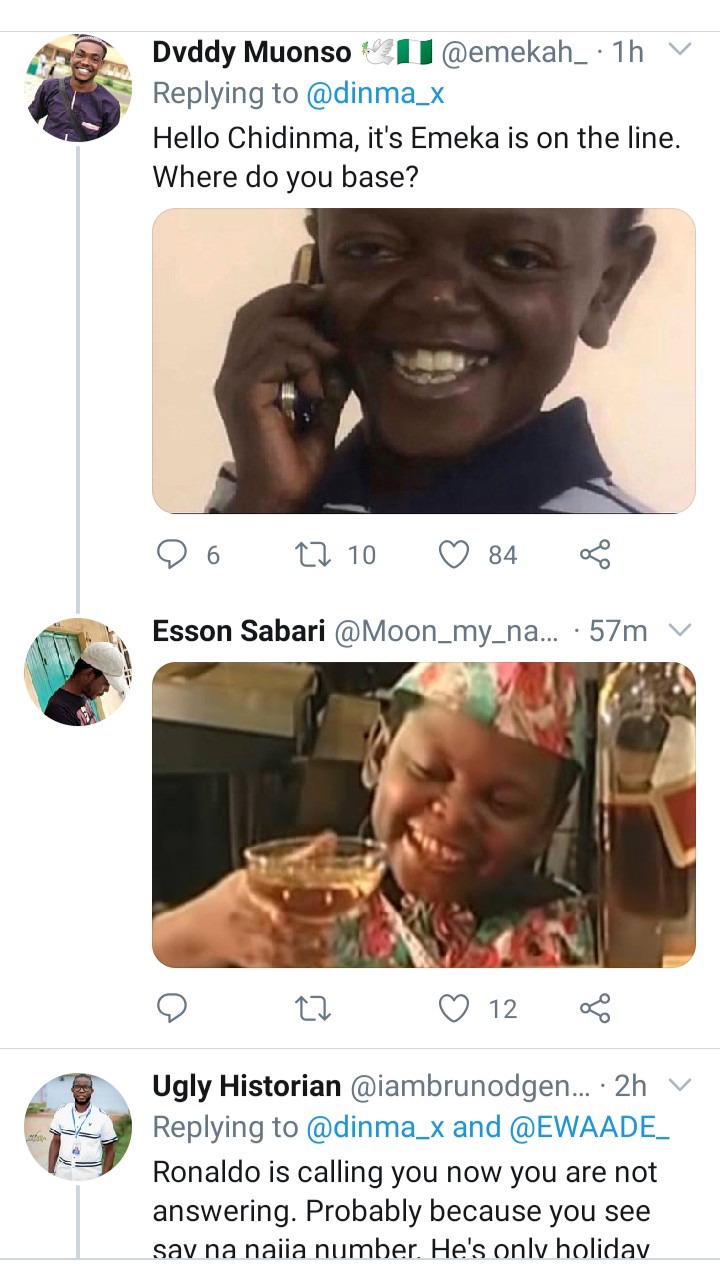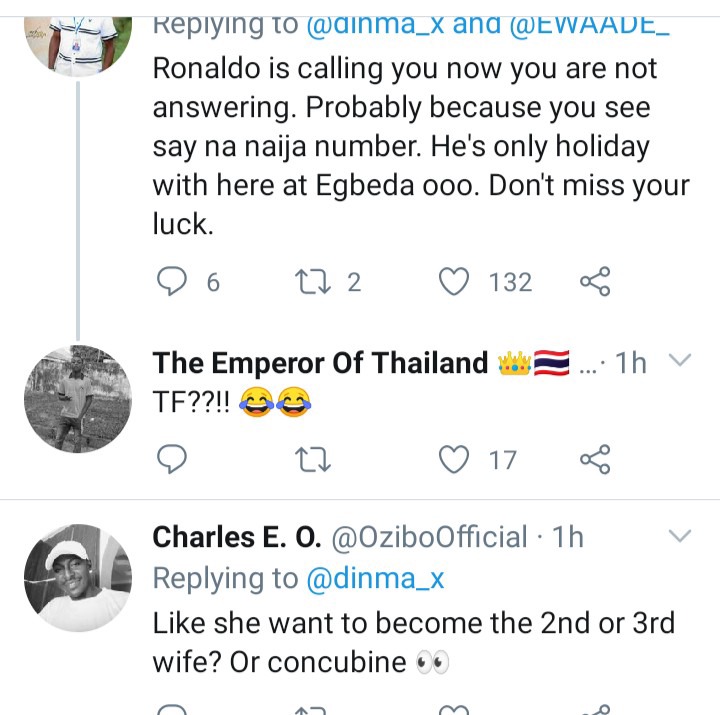 Author's Profile
Wisdom Iwu can be found writing, designing and developing all sorts of great content. A freelance writer, thinker and lifelong learner with an ongoing curiosity to learn new things. Check out his social media accounts below: