Video: Watch Mourinho's wonderful reaction at Old Trafford after trashing Manchester United
Tottenham Hotspur's manager Jose Mourinho had the last laugh at Old Trafford after his confident and impressive Spurs side ran riot against ten-man Manchester United.
Ole Gunnar Solskjaer's Man United suffered a humiliating a 6-1 defeat at home to resurgence Tottenham Hotspur led by their former manager.
It all began with Bruno Fernandes giving United a fine start by scoring from the spot in the second minute, however their joy was abruptly cut short 2 minutes later after Tanguy Ndombele's goal, Son Heung-min scored in the 7th minute begin the party.
Related: Loosing Ighalo would be a huge blow for Manchester United
The situation got much worse for United when Anthony Martial was shown the red card for an altercation with Erik Lamela. Spurs took advantage of it to continue their rout, with Harry Kane and Son scoring in 30th and 37th minute respectively.
The second half was more of the same as Serge Aurier and Kane scored one each to Spurs a commanding win.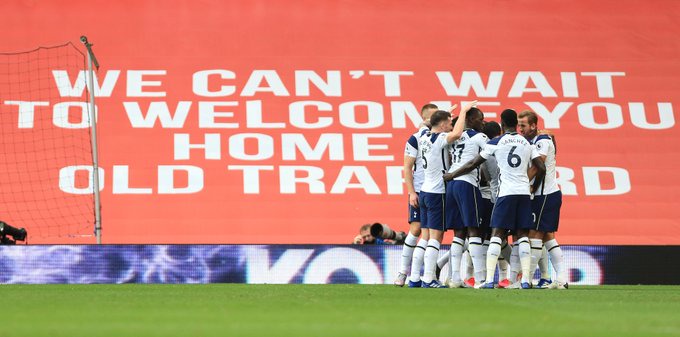 You could imagine the bragging the bragging right Jose Mourinho had in United dressing room.
Watch Mourinho's reaction in the video below:
Law Blessing is a skilled writer with loads of experience in the field. Although a freelance Author, he's passionately involved in articles related to sports and entertainment.
Related