Video: Watch Alphonso Davies and his PSG girlfriend argue about going to toilet
Bayern Munich left-back Alphonso Davies has engaged his Paris Saint Germain girlfriend Jordyn Huitema in a hilarious arguement on social media.
The 19-year-old Canadian National football teamers were spotted in a very funny conversation about toilet hygiene, in a video posted on the Official Instagram page of 433 on Thursday.
Watch the video below:
Davies and Jordyn have been a revelation in Canadian football since they came to the limelight. The duo have been together since they were 16 and both won Canada's Under 17 Player of the Year award in 2017 before joining the National team.
They would have made history in becoming the first couple to win the men's and women's Champions League in the same season. But a semi-final defeat at the hands of Champions Lyon dashed Jordyn's hopes of replicating Alphonso Davies feat.
Meanwhile, Davies is eagerly anticipating what the future would hold for him and his girlfriend whom he described as an "amazing woman" during their visit to Disneyland Paris last month.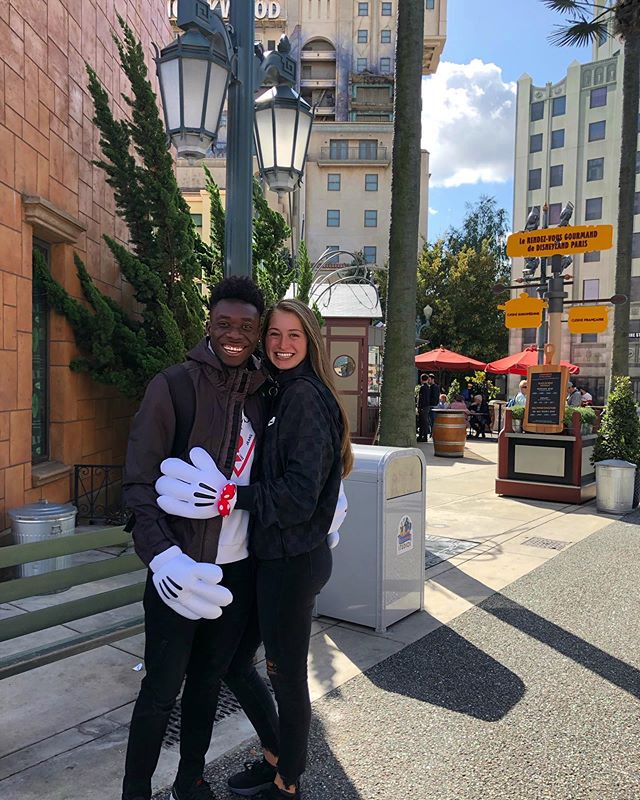 "Three years with this amazing woman – can't wait to see what the future holds for us," he wrote on Instagram.