Super Falcons stars Ashleigh & Ijeh entertain their teammates with cool dance moves (watch video)
Super Falcons newly invited players including Ashleigh Plumptre and Evelyn Ijeh, displayed their impressive dancing skills in front of their teammates during their initiation ceremony.
It has recently become a norm for the players of the various Nigerian national teams to fully integrate their new teammates by having them show off their dancing skills.
Read: He's my love interest – Yvonne Jegede expresses her admiration for Zack Orji.
British born Ashleigh Plumptre, and Swedish born Evelyn Ijeh were spotted in a trending Instagram video dancing to King Sunny Ade's music at their initiation.
Watch the video below;
Ashleigh Plumptre, a 23-year-old Leicester City defender was invited alongside the Ijeh sisters (Evelyn and Josephine), for Super Falcons' training camp in Vienna.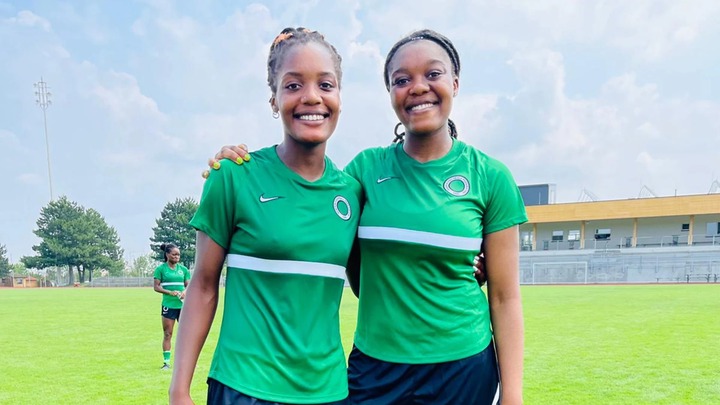 She has revealed in a recent interview that she's interested in learning a lot more about the Nigerian culture, because her grandfather is Nigerian.
Latest posts by Law Blessing
(see all)