Photos: Antoine Griezmann looks just like a woman in his new hairstyle
Most footballers usually find a special way to distinguish themselves from others both on and off the the football field.
Some have gone to invent new styles and tricks of football that are unique only to them, while others have their trademark goal celebration style. Alan Shearer's hand raise, Paul Pogba's dabs or Cristiano Ronaldo's "Siiii" are some celebrations that will remain long in the memory.
But for others like Antoine Griezmann, it is their hairstyle that matters most. Over the years, the Frenchman has exhibited different brands of hairstyle, ranging from his buzz cut mohawk, his regular floating hair with band and the short cut that made him a World Cup Champion.
This time however, the 28-year-old star decided to make his hair look similar to that of the women. Take a look at the pictures below: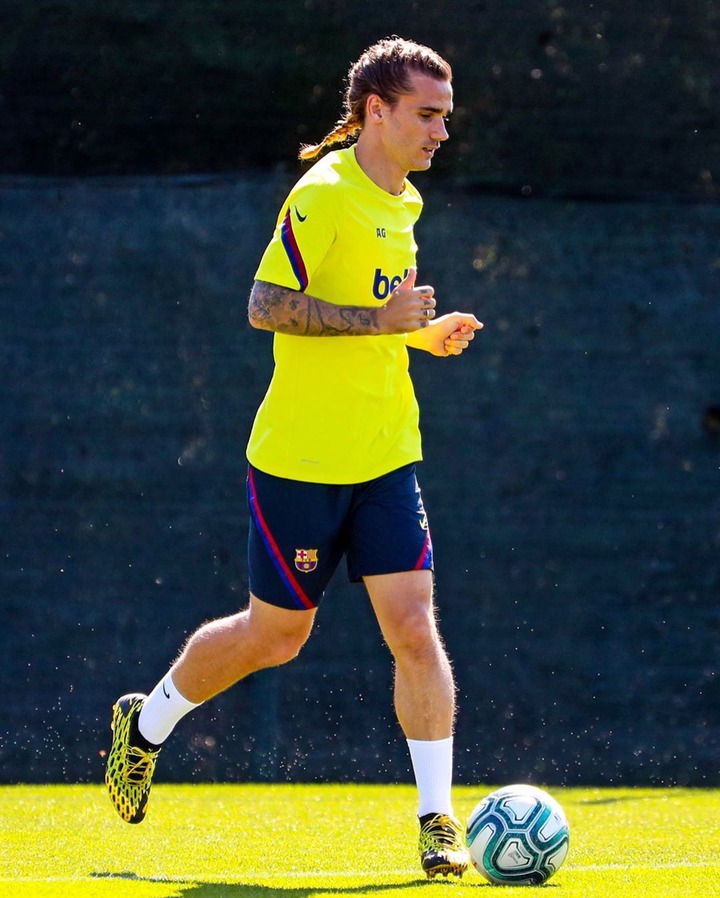 I'll admit he looks good with the hairstyle, but let's wait and see what good fortune it will bring him when the league resumes.