Never thought I'd see a right footed Messi – Fans reacts to a video of Matteo playing like Messi
Lionel Messi is arguably the finest footballer on the planet, but he's already 34 and football lovers are still thinking of where his replacement could come from.
Well, it seems Messi has produced someone like him, in the person of his 5-year-old son Mateo. Despite his age and size, Mateo is already dribbling kids that are way bigger than him.
Lionel Messi recently took to his Instagram page to share a video of himself and his two sons Thiago and Mateo Messi playing football while they were on vacation.
Related: Iheanacho composes an "Igbo" version of Craig David's song "walking away" (video).
Messi and his boys formed a triangle with another boy chasing after the ball from the middle. One would have assumed that little Mateo would easily lose the ball, but no, he made sure the ball was kept away from the youngster chasing after it.
His neat touches and shooting accuracy got people wondering if he could be the right footed version of his father Lionel Messi.
Read some selected comments below: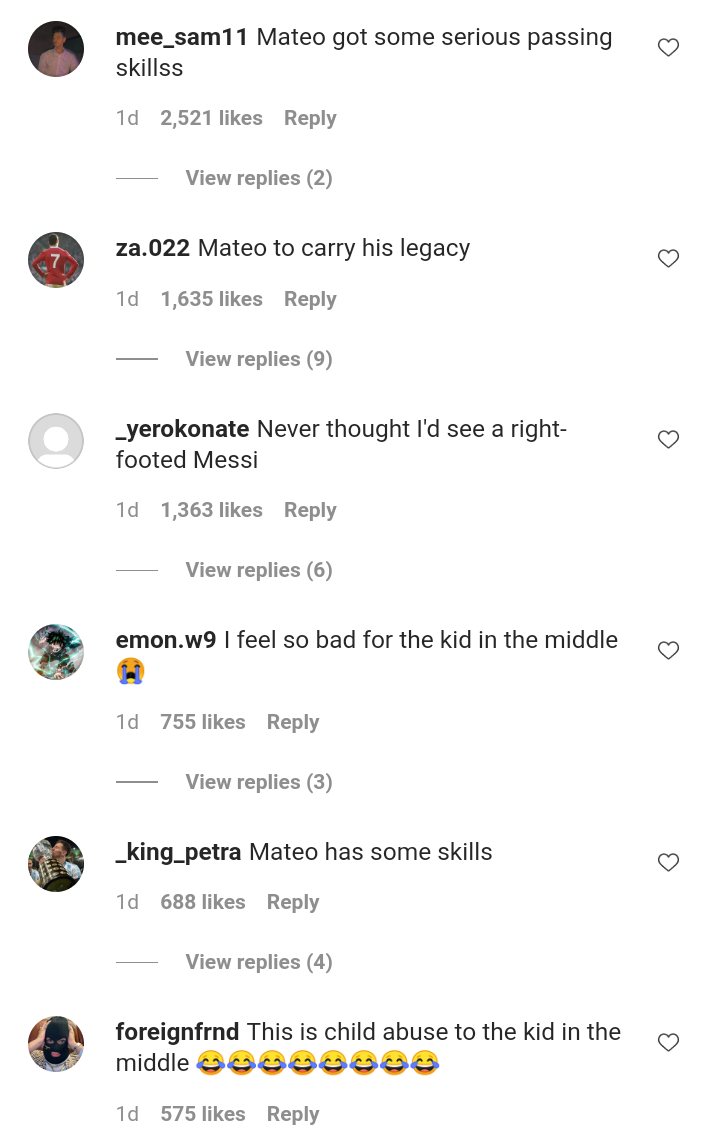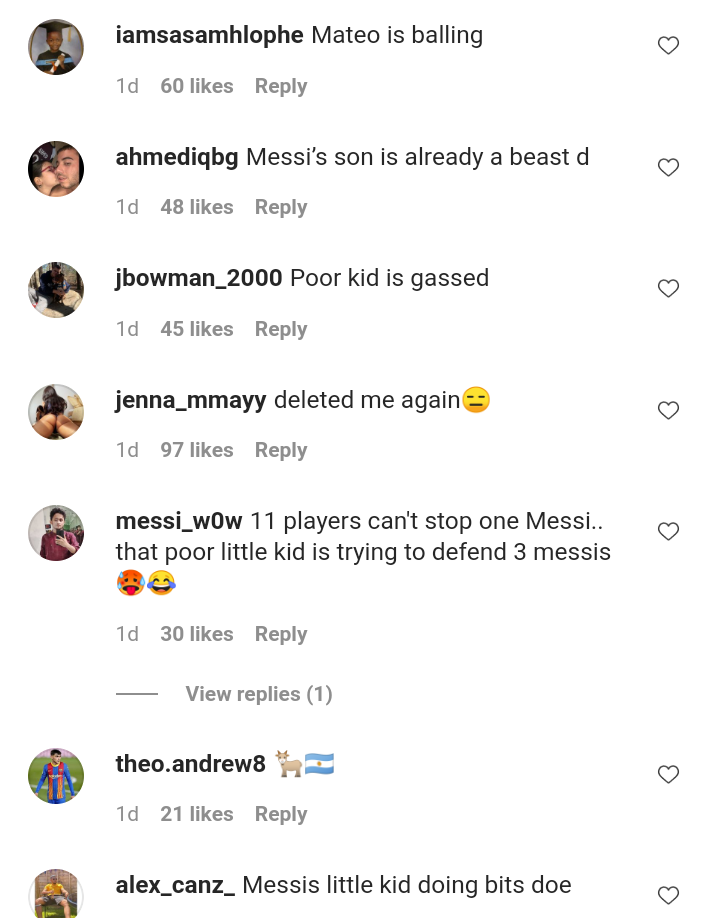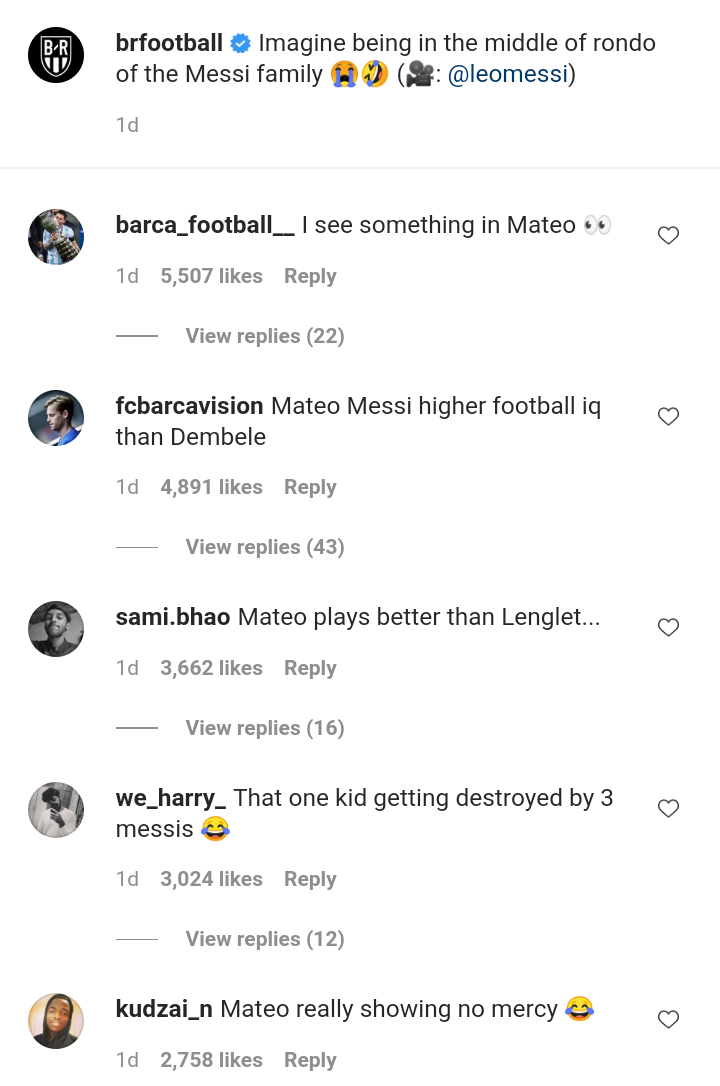 Latest posts by Law Blessing
(see all)