Manchester United to make move for Wilfred Ndidi
Manchester United are reportedly set to snatch Wilfred Ndidi away from Leicester City this summer transfer window.
Having already denied them a place in the Champions League with a 2-0 win over Leicester in the final game of the Premier League season, United have been tipped to deal the Foxes another major blow by taking away their anchor man.
According to reports by Manchester United Evening News, Ole Gunnar Solskjaer's side could make a summer transfer swoop for Leicester star Wilfred Ndidi.
"The weekend win might have seen United triumph in the battle at the King Power Stadium, but it also showed Solskjaer first hand what could be accomplished if his side were to make a move for Wilfred Ndidi summer," Manchester United Evening News reported.
A further statement by MEN acknowledged Ndidi as an excellent midfielder. He was a handful against the likes of Bruno Fernandes in the game at King Power stadium.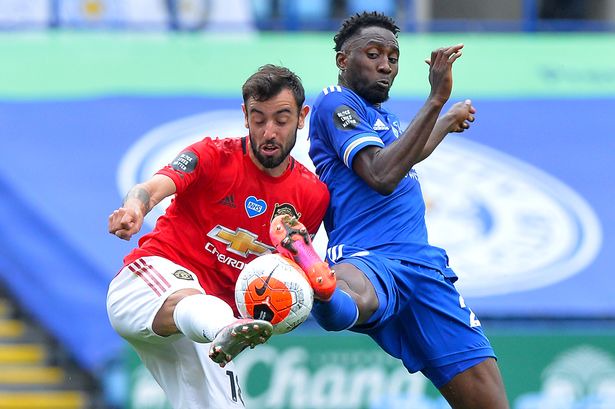 The 23-year-old Nigerian has also been a key man for Leicester ever since he joined the club three years ago.
The statement continued:
"Ndidi dominated the midfield battle on Sunday afternoon and was part of the reason why United struggled to get the best out of (Bruno) Fernandes in an attacking capacity.
"After another excellent showing it marked another good season for the Nigerian midfielder as he made history in a pretty remarkable way.
"That is because Ndidi has now made the most tackles by any player in Europe's top five leagues for the third consecutive season, an outstanding statistic and one which highlights the important role he could play at Old Trafford.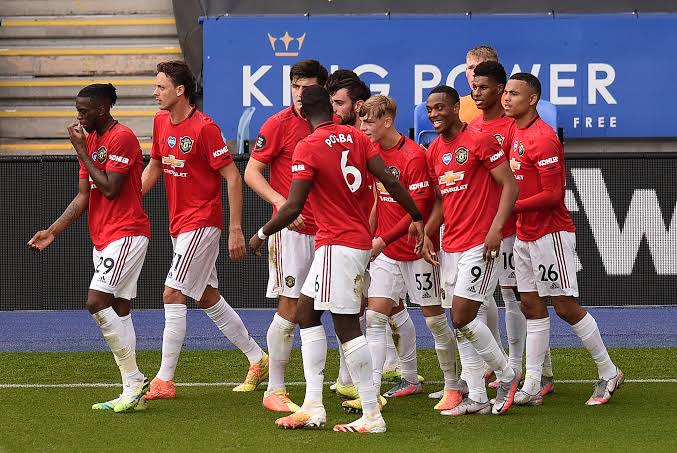 Wilfred Ndidi is also considered to be the ideal anchor man in a resurgent Manchester United team that seems attack-minded.
Although the athletic player has no plans of leaving Leicester City anytime soon, but it is believed that their failure to qualify for the Champions League could persuade him to look elsewhere.
"Leicester's failure to qualify for the Champions League could persuade Ndidi to look elsewhere this summer and he could well be a crucial piece in the next stage of United's rebuild under Solskjaer," MEN stated.
"If United find themselves in the market for holding midfield reinforcement in the coming weeks, then it should be a straightforward case of yes Ndidi."
Meanwhile, Manchester United are not the only club interested in Ndidi, Arsenal have recently been linked with the 23-year-old midfielder.
Law Blessing is a skilled writer with loads of experience in the field. Although a freelance Author, he's passionately involved in articles related to sports and entertainment.
Related