Lyon Women break Real Madrid's European record after UWCL win
UEFA Women's Champions League heavyweights Olympique Lyonnais continued their dominance in the competition after their 3-1 win over Wolfsburg in the final at the Anoeta Stadium in San Sebastian, Spain.
Goals from Eugénie Le Sommer, Saki Kumagai and Sara Gunnarsdóttir, gave the French Champions their seventh UWCL title since 2010.
Both sides were meeting in the final for the fourth time since 2013, but the French team had the upper hand in three of those four meetings.
Lyon dominated the entire duration of the game especially in the first half, when they took a 2-0 lead through Le Sommer and Japan's Saki Kumagai.
The highly determined Germans pulled one goal back after the break, only for Lyon to kill the game off with an 88-minute goal from Sara Bjork Gunnarsdottir.
They are now the 2nd side in history to conquer Europe five (5) times in succession. Real Madrid team led by Alfredo Di Stéfano created the record from 1956-1960.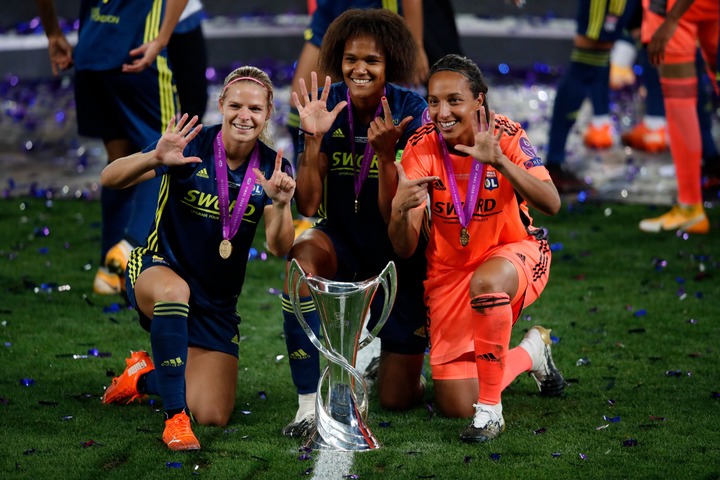 Meanwhile, the team captain Wendy Renard, Eugénie Le Sommer and the goalkeeper Bouhaddi are the only players to win the champions league a record seventh time.
Law Blessing is a skilled writer with loads of experience in the field. Although a freelance Author, he's passionately involved in articles related to sports and entertainment.
Related