Important lessons we can learn from this picture
Almost everyone is talking about the emergence of talented Nigerian striker Victor Osimhen. But only a few could relate how the 21-year-old player made his way to the limelight.
When I came across Osimhen's photo with his coach Gennaro Gattuso on social media, I quickly remembered the popular saying "the young will grow".
This amazing picture is filled with a very crucial and timely message for young and aspiring footballers around the world.
If anyone told Victor fourteen years ago that he would be standing on the same pitch with the legendary Italian defensive midfielder, talk more of dribbling him around, he would have taken it for a good joke.
By the time Gattuso won the world cup with Italy in 2006, the Nigerian player was just an eight-year-old boy struggling with life in the streets of Olusosun, Ojota, Lagos.
According to one of the recent documentaries about Victor Osimhen, he was regularly sent on errands to buy beans and bread, he even hawked on the streets.
But look at where he is today doing great things. Osimhen is currently the highest-paid player at Napoli with a salary of €4m to € 4.5m.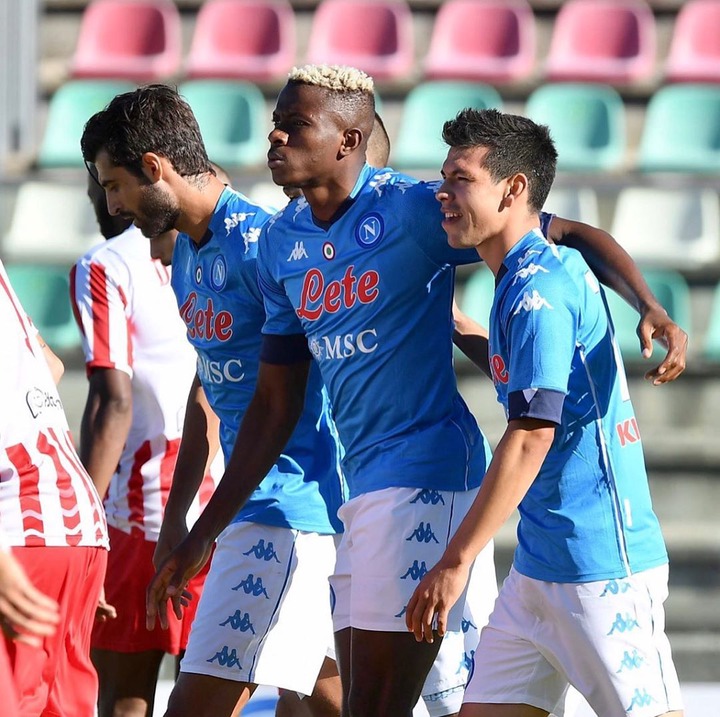 One thing I cherish about him is that he is hard-working and focused. Unlike most African players, he doesn't seem to be carried away by the media hype, and that's the mark of a true star.
Like Victor himself would say, "with hardwork, determination and God you can achieve anything!" Keep your dream alive, keep working hard, never get carried away by anything, just wait for your time to shine.
Law Blessing is a skilled writer with loads of experience in the field. Although a freelance Author, he's passionately involved in articles related to sports and entertainment.