Fans react after Barcelona suffered the worst defeat in European football
Football lovers around the world have to expressed disbelief after Bayern Munich humiliated Barcelona in a Champions League clash of the Titans.
A Lionel Messi led Barcelona team slumped to an embarrassing 8-2 defeat at the hands of a resurgent Bayern Munich side led by fantastic Lewandowski.
A game which was supposed to be a two-way thing ended up being one-sided, with Bayern dominating throughout the entire duration.
Two goals from Thomas Muller and Philippe Coutinho, one each from Kimmich, Gnabry, Lewandowski and Perisic was all that is needed to subject Barcelona to the worst ever defeats in European football.
Barcelona fans may have endured several terrible defeats in the past, but this particular one would will surely take time to heal.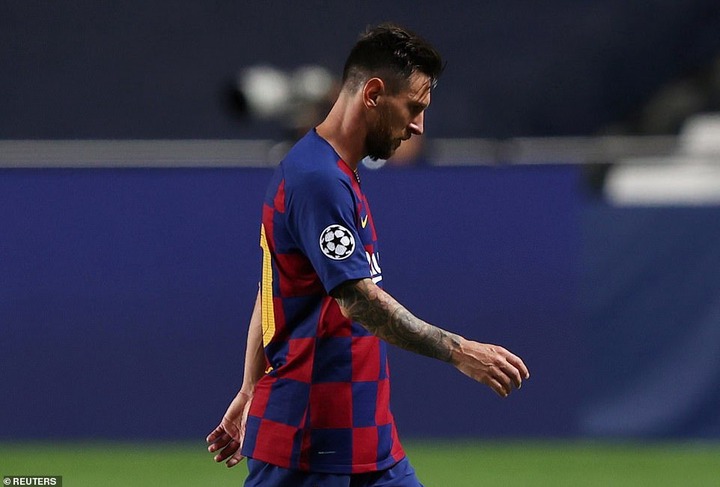 This Barcelona team is the worst anyone could remember. They are old, lazy and lackadaisical. In fact, anyone who loves Lionel Messi should tell him, 'it's time to move on'.
As we continue to get puzzled by this bizarre statistics, check out some of the reactions below: