It is no longer news that on October 4, 1993, Bola Ahmed Tinubu forfeited $460,000 to the United States Government for his involvement in narcotics trafficking and financial transactions on violation of the U.S laws.
A 59-page attested judgment recently released by the court provides an evidence of the APC presidential candidate's involvement in drug trafficking.
The U.S Court ordered that the funds in the amount of $460,000 in the name of Bola Tinubu in account 263226700 held by First Heritage Bank represent proceeds of narcotics trafficking and is hereby forfeited to the United States Government.
Read part of the court evidence below: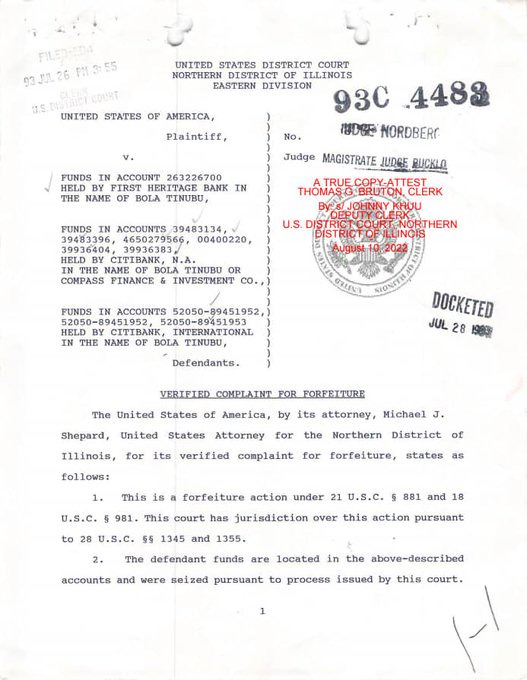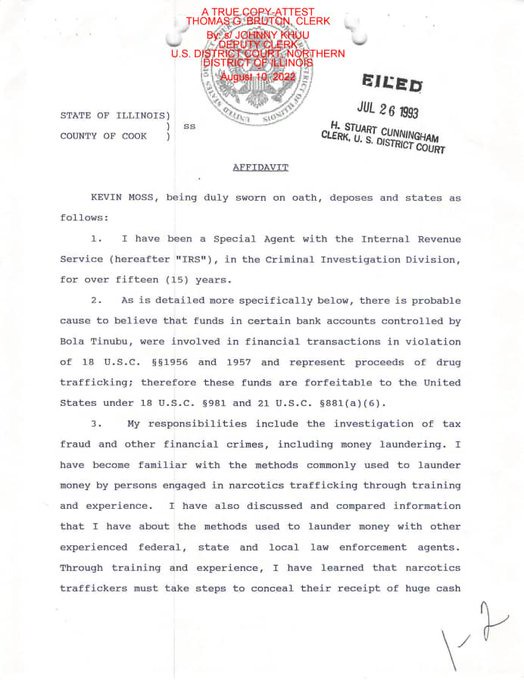 What's your take on this matter?