Henri Nouwen was right when he said "that the treasure we look for is hidden in the ground on which we stand." It is an absolute fact that the Nigerian soil is rich in several hidden treasures, including a young artiste nicknamed MaVO.
Who's MaVO?
https://www.instagram.com/reel/CakhQDcqqCs/?utm_medium=copy_link
Michealangelo Valentine Ogenyi (MaVO) Chisom, is a massively talented Nigerian singer-songwriter from Isi-uzo Enugu State. He was born in Bishop Shanahan Hospital Nsukka, on September 16, 1997. MaVO happens to be the first son and the second child of Prof. Ogenyi's family, comprising of three ladies and four gentlemen. Surely, he is from a big, happy and contented family.
Educational Background
MaVO completed his primary education at the University of Nigeria Nsukka Primary School. He later joined St. John Cross seminary school for his secondary education. As as a result of his budding talent, MaVO was drafted into the choir in Junior secondary school. He left St. John Cross seminary for Nsukka High School where he completed his senior secondary education.
Immediately after his graduation from Nsukka High School in 2015, MaVO got admitted into the University of Nigeria, Nsukka to study Electronic Engineering. And he finished with a B.Eng in the 2019/2020 academic session.
Meet Okoh Amarachi, the girl behind the trending TikTok video of 21st century names.
Music Career
Michealangelo discovered his singing ability as early as his primary school days. He formed a dance group with 3 friends at St. John Cross. He was also the leader of a musical set 'Covet Brothers' which he formed at Nsukka High School. His passion for the art transcended into the University where he formed his first dance crew called 'Gravity,' but it turned out to be a total disaster.
MaVO told Newsblenda that it wasn't easy for him to combine his profession and passion, but he did his best. "Wasn't really easy keeping up with school, but I just did my best," he said. Having successfully passed through the University with a degree in Engineering, MaVO has re-ignited his music carrier by releasing some melodious singles like 'One Love,' 'Sing' and 'Jackie Need Me.'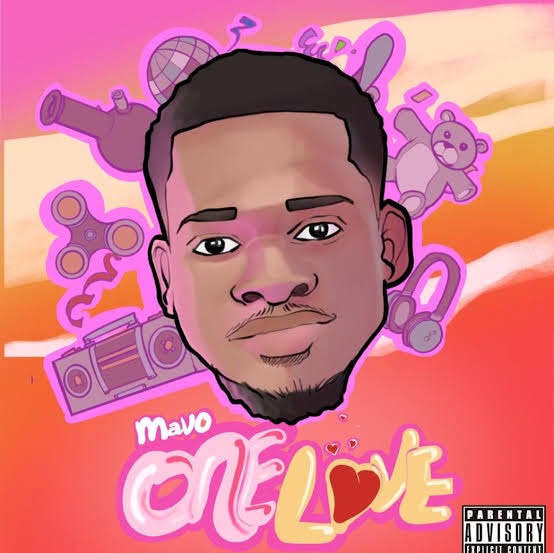 Wish to know why he has a golden voice? Listen to his first single 'One Love' via Spotify. You can also find his recent cover for 'BABY RIDDIM' song by FAVE Here.
Although MaVO's talent came natural, but he admitted that his major source of inspiration in music is his mother because she "always fills his head with stories of music and entertainment." He also looks up to artists like PSquare, Sia, Kanye West and Drake. Despite his talent, MaVO is yet to sign a professional contract with any record label. You can reach out to him via his official Instagram handle @mavo_nation or Facebook mavonation.
Hobbies
MaVO enjoys watching and playing football, games, wrestling/martial arts and dancing. He says he loves dancing, so he "looked up to Psquare, MJ and Chris Brown."