Regardless of what you believe, there's no denying the fact that the dating world is full of uncertainties. The path that leads to the love of your life is a rough one. In this jungle of love you'll find some dangerous creatures you need to avoid at all cost. We'll be sharing with you 5 types of women who will definitely break your heart. We will also tell you the best kind of woman you'll ever meet in your life. Let's get into it.
Hide-And-Seek
One of the signs that a woman might not be girlfriend material is when she seems to disappear from time to time, for no reason. This is one of the types of women who will break your heart without you even knowing. Women who suddenly vanish from the face of the earth make bad girlfriends. You'll only end up in a hide-and-seek-type relationship. How can you continue dating someone who doesn't want to be found? How will you get to know her better if you cannot reach her to talk to her?
Women like these cannot communicate easily. And everyone knows the importance of communication in a relationship. If she's not returning your calls, it's best to move on. She's not prepared for a relationship. Do you want to know how to make a girl crazy for you? READ 5 proven phrases when flirting with a girl.
Money Matters
Love should be unconditional. However, some relationships are just 'wallet-deep.' Unfortunately, gold-diggers do exist. Men and women alike fall into their cold, gold-grabbing hands. Gold-diggers are like flies attracted to honey, especially if you're someone who makes a good amount of money. So you have to be careful. Women who are only there for your money are the women who will break your heart. Women who are only there for you when you have material things to give to them will break your heart as soon as you run out of the means.
Never date these women. You'll notice the signs one way or another. Does she demand that you send her expensive gifts or pay for her living expenses? Do they like showing off these gifts on social media to only increase their social status? Does she make a fuss when you take her somewhere that's not too fancy? Are they often jealous of seeing you hanging around with other people? Relentless jealousy is a common trait among gold-diggers. It's because they want to 'keep' your wealth for themselves.
If you think that you're in a relationship with a gold-digger right now, maybe it's time for you to part ways. Continuing to date someone who's only after your wealth will guarantee a broken heart later on.
Can't Keep Anything Together
Dating requires maturity, and the ultimate test of maturity is being able to make your own decisions. That said, have you ever met a woman who seems messy? Messy in the way that she can't keep anything together. The next type of woman we'll talk about is the woman who doesn't have anything figured out. She has no idea what she is looking for in a partner. And the bad thing is, she doesn't really want to try anything new. She wants to just stay in her comfort zone. Basically, she wants to have an amazing relationship without doing any work.
This type of woman will break your heart in ways you cannot imagine. You'll be pinning on her for too long that you just get tired of waiting and waiting. And the saddest part is that you can't really help her mature if she does not allow you to. So if you're thinking about the signs a girl doesn't like you. Believe us, she doesn't even know the answer. She's not ready for a relationship, and she belongs to the list of women to never date.
Liar
Honesty is another important factor in making any relationship work. All books on dating tips say this. It doesn't matter if it's just business, friendship, or a romantic relationship. Without honesty, we'll always be on our toes around our partners. That said, if the woman you're with hides everything from you by lying, you're in big trouble. Honesty and trust go hand in hand. In fact, these two might be the pinnacle of what you need for a successful relationship.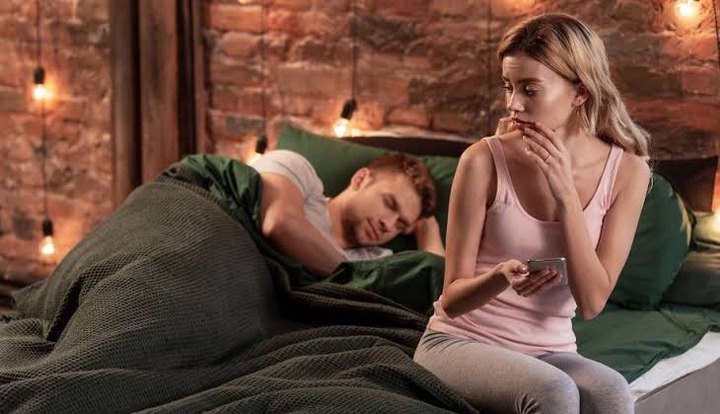 Those who constantly lie about everything are the kind of girls to avoid. Needless to say, these are women who will break your heart. You'll be in a constant mental warfare, and if that doesn't result in your broken heart, I don't know what will. Mutual trust and honesty are two key factors of true love. You don't want to be with someone you cannot trust. And as much as you want to trust these women, they find ways that would make you question them. So why stay with her? Besides having a broken heart, you don't want to end up with broken trust. That's even harder to mend.
Cheaters
If you meet a woman who has no goal when it comes to dating, there might be a chance that she'll 'jump ship' when a new, better opportunity presents itself. I recall a friend of mine, Aaron, who was crying the other day. What happened? Aaron had been dating this girl for a few months, but he doesn't know much about her. He said that she only shares what she wants to. Aaron respected her decision and didn't want to push the topic anymore. He wanted the relationship to work.
So what happens next is that he invited this girl to meet some of his close friends. She said that she cannot come because she's feeling sick. However, when they went to this bar out of town, he saw the girl getting snuggly with another man. What a shocker! Aaron was so heartbroken. Cheating is a choice, not a mistake. That's what I always say.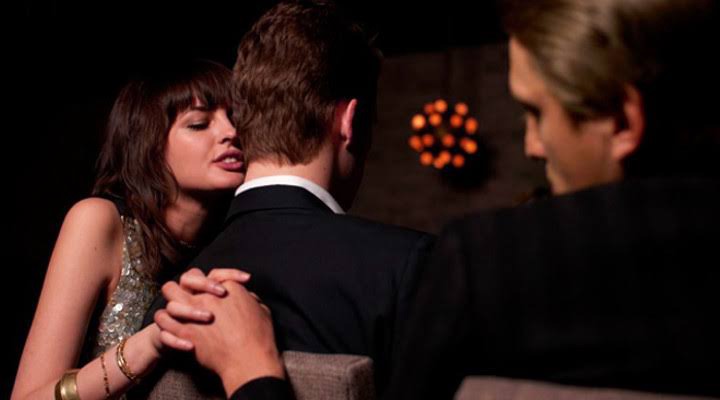 Visit Newsblenda.com for more updates.
Now that we've talked about the type of women that would break your heart. Let's tell you the best kind of woman you'll ever meet in your life. It may sound cliche, but the best type of woman you'll ever meet is your soulmate. 'Everyone has a soulmate.' Your soulmate is someone who, mysteriously, shares your dreams, beliefs, and goals in life. You can build a foundation of trust since both of you understand each other on a different level.
Your soulmate is the one person who loves you for who you are, not what you have. No one is better than the person who understands you the most. You're lucky if you ever meet a woman like this, so keep her. Do everything you can to stick by her. Do you have someone in mind? Check if the signs of attractions are there. Maybe she's the one. Do you know any other types of women who will break your heart? Comment down the types of women men should avoid to keep their hearts free from heartbreak.
Men, remember; you only have one heart. So it's important that you take care of it and that you are careful with the company you keep. There's nothing wrong about pausing and assessing if a girl is really the one for you or not. That is how love works. That is how you can find true happiness.