Considering that there are no contraceptives available for men, it is important to know the best contraceptives for women to avoid pregnancy scare.
Getting pregnant can either be a blessing or a scare, depending on what you are expecting or did.
Now, there are several ways to prevent pregnancy such as birth control pills and birth control implants. But note that they cause hormonal changes and imbalances because they release certain hormones into a woman's body.
Read also: Davido declares that he can never miss his daughter's birthday
The 3 best ways to avoid a pregnancy scare are:
1. Abstinence
Thus is the best way. Abstinence involves not having any form of vaginal penetration or sexual activity that makes sperm enter the vulva.
2. Intrauterine Device (IUD)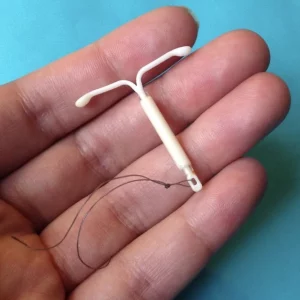 This is a T-shaped device inserted into your uterus. It prevents pregnancy by changing the way the sperm cells move so that they cannot get to the eggs. It doesn't cause hormonal imbalances and one can keep it for up to 12 years.
3. Condom + Morning After Pill
Nothing beats this combination. Wearing a condom does not only prevent pregnancy but also prevents partners from contracting Sexually Transmitted Diseases. The morning after pill also has a minimal side effect which is a heavy menstrual flow. It is also quite affordable.
Visit Newsblenda.com for more news.