It's been three years now that Benzema has been sporting a bandage on his right hand. No, it's not down to superstition nor is it an homage to Luis Suarez. His finger doesn't look in the best of shape, does it but after three years. What is the bandage used for?
Let's go back to the beginning.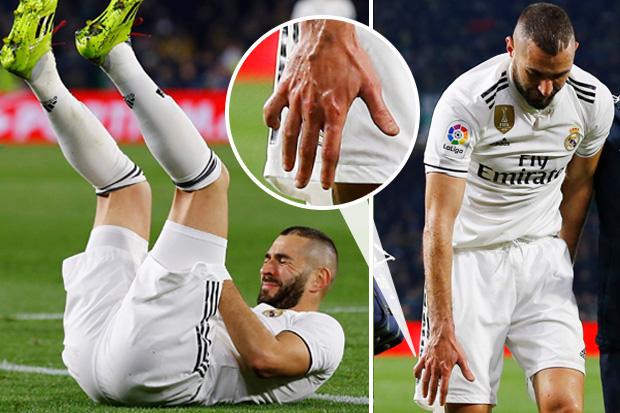 Benzema fractured his pinky in January 2019 in a game against real Betis an injury that normally requires an operation an operation that would see him ruled out of action for at least a few weeks. But Real couldn't do without their number nine for such a long period. Santiago Solari, his manager at the time said Karim has this finger injury, but we didn't think it was a problem that would prevent him from performing as a footballer.
Real Madrid were going through a rough patch. They were languishing in fifth and they'd seen Cristiano Ronaldo leave for Juventus the summer before. It was therefore deemed unthinkable that they'd be deprived of their main attacking threat. Benzema's courage saw him return to the field just six days after his injury and for a few months, he'd have to wear a bandage and a wrist brace. But that wouldn't affect his performances. Far from it, Benzema has been walking on water ever since.
Some may think that his continued use of the bandage is down to superstition, but that's not the case. Benzema still hasn't had the operation he requires and continues to play on. But after a certain amount of time, injuries scar and his finger is no exception. Without surgery, the bone in his finger has now molded naturally which is why it's in such bad shape. A lump is formed on the finger between the first and second phalanges.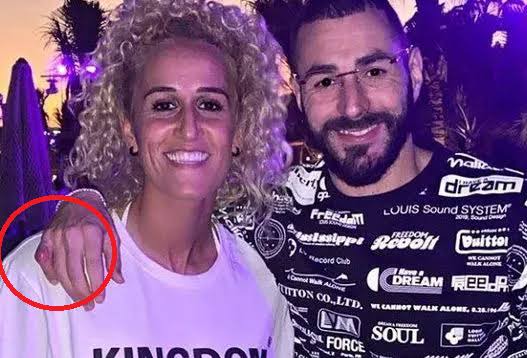 As you can see in this photo of him with Kheira Hamraoui taken a year after his injury. If that's how it looked then, who knows what the finger looks like now! Given the deformity of the finger, it's incredible how he's managed to play on for so long. Makes us wince just looking at it. But it doesn't seem to bother him too much nor does it cause him any pain.
Six players who were rejected by Chelsea for laughable reasons.
Against Chelsea, he even hit the turf with his fist after missing an opportunity. KB9 is intent on remaining available for Real Madrid and the club are appreciative of his dedication. He's now become the face of the club along with his bandage. Many players would have refused to play with such an injury, but Karim Benzema is built differently. He played on for three years now and has no plans to get his finger operated on until he retires which he should really do.
He no longer wears the brace, but his bandage is still there for all to see and we advise him to keep it. Since the 13th of January, the day he fractured his finger, the formerly Lyon man has scored 118 goals in 169 games and he's gone on to become one of the very best players on the planet. Some would even suggest he is the best right now, so much so that he's one of the favourites for the 2022 Ballon d'Or.
Don't just take our word for it, Benzema standing in the game has grown as the years have gone on and that improvement has coincided with him wearing his bandage and by celebrating his many goals with a raised right hand. You could say it's becoming his trademark. It's as much a protective accessory as it is a good luck charm. He might not wear it the day he lifts his first Balloon d'Or, but he won't step on the pitch without it.
He's not the only player to carry on wearing protective gear either. Peter Czech famously wore his headguard along after his initial injury and Luis Suarez continues to wear his bandage due to superstition, but his isn't working quite as well as Karim's, but just like Suarez, Benzema's bandage is becoming synonymous with him. In any case, we hope it continues to bring him luck, at least until December.