Surely by now you've heard all about Kurt Zuma and the drama with his cat. Things seem to be escalating every day with the Frenchman having had his pets taken from him, being fined by his club and losing his Adidas endorsement deal. Let's take our eyes off the former Chelsea man & his pets and look at some other footballers and their pets. But we'll spice it up a bit and check out weirdest pets that footballers own.
Lion – Memphis
Barcelona forward Memphis Depay has a lion and no we're not talking about the tattoo on his back. The man actually owns a lion as his pet and from the caption he put up when he posted a photo of him cuddling his big cat, his pack may actually be his namesake. The Dutchman put up a photo on its Instagram which showed both the lion at the back and the lion in his arms and captioned it, "Memphis X Memphis." Having the king of the jungle as your pet is just so wild, isn't it?
Tiger – Pogba and Benzema
Maybe there's something in the water in France that makes them love tigers so much. Both Benzema and Pogba who are teammates in the French national team happen to each have a pet tiger. Just like Memphis, these two went on Instagram to show off their wild cats and of course, they were cuddling them like babies. In Benzema's case, he even had his kids playing with the tiger.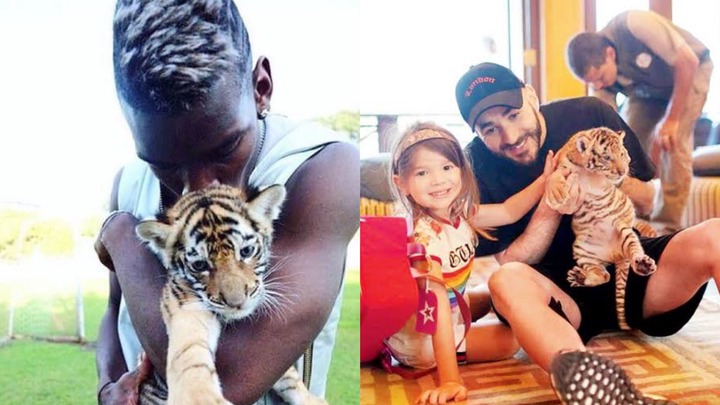 Pig – Balotelli
While Pogba and co were taking up the wildest of pets, Balotelli decided to go a little more domesticated, but still weird. Way back in 2013, Super Mario adopted a pet pig and of course, he immediately went on to social media to announce his new baby whom he had named 'Super.' But he was not too proud to admit to the public that he didn't know the gender of the pet he had just adopted. The Italian striker in a tweet said that he only assumed the pig was female because he couldn't find any male genitals. But since he didn't know so much, it could also have been male.
Horses – Vidal
Arturo Vidal loves horse racing so much, but his love for horses as pets truly supersedes his love for the sport. If you ever doubt his love for the animal, check this out: In 2014, the Chilean spent half a million dollars to purchase six different horses. Just how much can you actually love a particular animal that you spend that much to get six of them! Well, we might consider it weird, but Vidal is obviously very happy when he's with his horses.
Read: 6 football transfer stories that will always make you laugh.
Donkey – Kai Havertz
Chelsea's 2021 Champions League final hero is another footballer with a weird pet. Frankly, who thinks of getting a donkey as a pet! Well, surely Kai does. The German has spoken several times of his love for donkeys and he has talked about how much he has loved them since he was a child. The boy doesn't just love riding donkeys, he actually enjoys tending to them and playing with them. It makes him happy and those donkeys look happy to us too. So who are we to judge?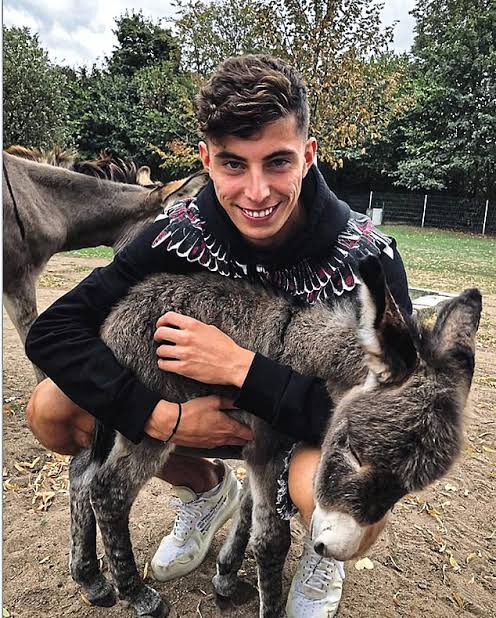 By the way, Kai doesn't just have a donkey as a pet, he is also dedicated to helping save donkeys who are being mistreated or being used in the circus and stuff like that. That is a really strong love he has for the animal.
Visit Newsblenda.com for more updates.