He was disqualified from school after failing 14 resits, see how he finally made a 1st class
One of the most inspiring academic success stories you may likely come across is that of Emmanuel Nana Appiah Sam, a young man who went from zero to hero.
Emmanuel gained admission into Kwame Nkrumah University of Science and Technology (KNUST), Ghana in 2010, to pursue a Bachelor's Degree in Agriculture. He was supposed to graduate in 2014, for it's a four-year Course.
However, due to a poor beginning at the University, the young man was unable to graduate with his mates in 2014. He had 14 resits (similar to carryover courses) and was given 4 semesters to rewrite them.
Emmanuel who was in a hurry to graduate took his chance by using only 2 semesters to rewrite those courses. But even after that, he fell below the pass mark of 40.00 required to qualify for a certificate from KNUST.
READ: Meet Nigerian girl who can speak six foreign languages fluently (Video)
Now, all of these discouraging events would definitely have a mental and emotional effect on anybody. But Emmanuel was able to bounce back and renew his academic ambition.
He enrolled with the University of Energy and Natural Resources Central, Ghana in 2016.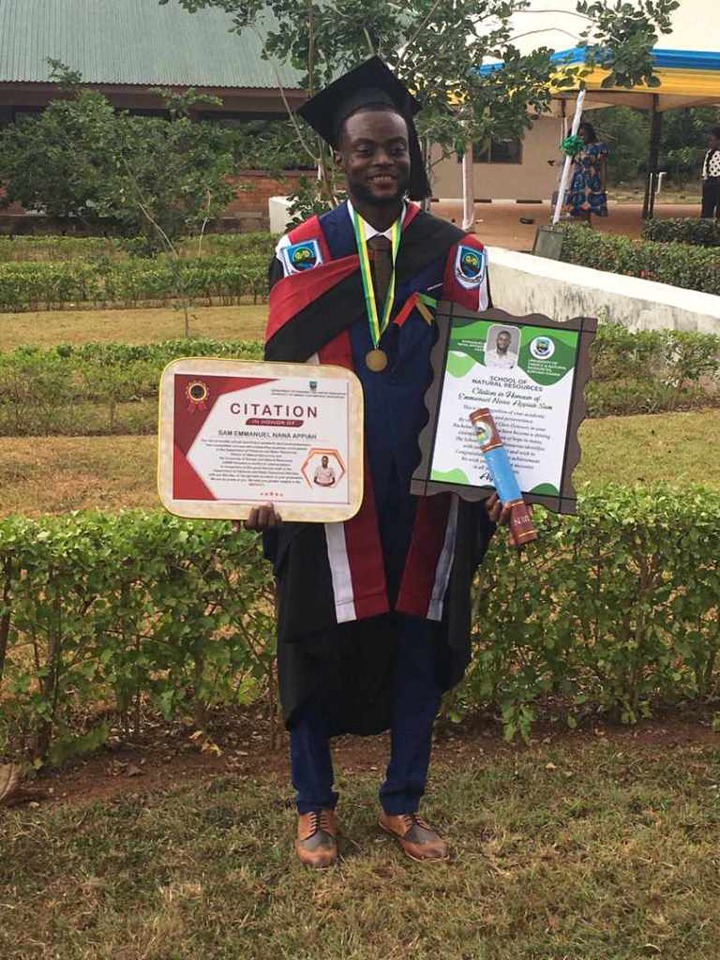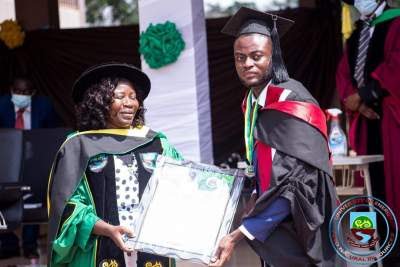 On November 2020, Emmanuel Nana Appiah Sam graduated with 1st class honours in BSc. Natural Resources Management and as one of the top 3 graduating students with GPA of 3.87.
Read Emmanuel's story below and let it inspire you:
Latest posts by Law Blessing
(see all)